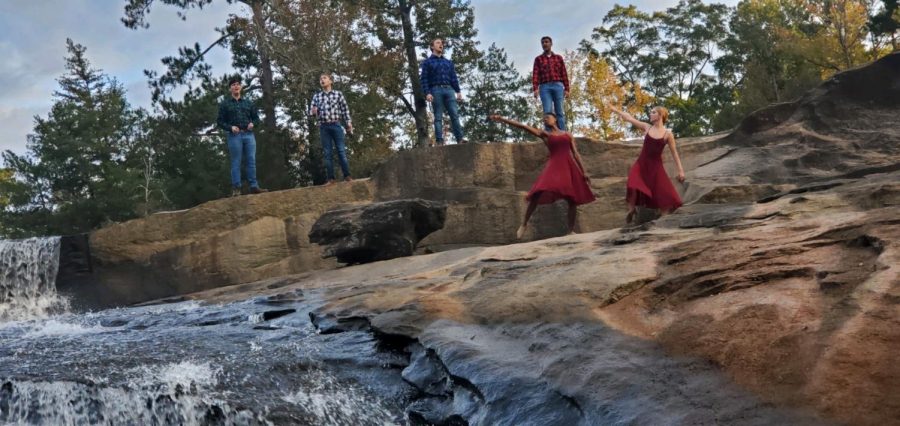 Listen to The Saber Spot episode on Project Aria here.
Arts students everywhere have struggled to find ways to perform and display their work since traditional venues have been closed or limited, and performance opportunities have been cancelled. However, classes have continued, and professors and students alike have had to come up with creative ways to display progress in their performance-based classes.
    Over the summer, Dr. Joshua May viewed several student projects from the College of the Arts and was fascinated by what professors were still able to do with their students despite the pandemic. He opened a dialogue with Assistant Professor of Dance Amy Taylor and Assistant Professor of Art and Animation Demetrius Dukes about how they could combine their creative endeavors to bring their students together to produce something beautiful and unique for the community.
    These meetings birthed Project Aria. Each professor selected one of their upper level classes to participate. These students were broken into groups, and each group received an aria to bring to life using their art form.
    "I envision it as an artistic narrative that shares all of the disciplines in a really unique fashion," explained Dr. May. "We're going to feel the sense of liveliness and core of the heart of each aria through the designers, dancers, and singers."
    Dr. May arranged for several meetings in which the students assigned to each aria were able to share the work they had been doing individually and have group discussions about how those elements would fit into their final work. These meetings included opportunities for Opera students to share the translation of their pieces. Professor Taylor mentioned that these meetings "really helped move along the choreography and overall choreographic process."
    "We created movement to express how we felt and to show a story through dance," commented sophomore Theatre student Micah Courtland on the dance element of the project.
    Professor Taylor distributed arias to dance composition students based on how long they were. Longer arias were assigned to two dancers.
    "I just randomly paired people together that I thought would be good collaborators," commented Professor Taylor when asked about how she chose who would work together. "I wanted to challenge the students to work with a genre of music that they may not have been naturally drawn to and may not have worked with before."
    Junior Nursing student Silvia Beltran noted that being assigned a piece was difficult for her. "We're usually the ones that choose our own music, so it's usually one that inspires us or what we're driven to, and it was very challenging to find an inspiration in something that you're not used to dancing… but I ended up really enjoying it."
    When dance composition students encounter creative blocks or need some inspiration, they are encouraged to listen to songs in another genre of music. Cortland commented, "For me it was a hip hop song or something like that to get in my mind something fresh, some new movements… and then translating that back into the aria."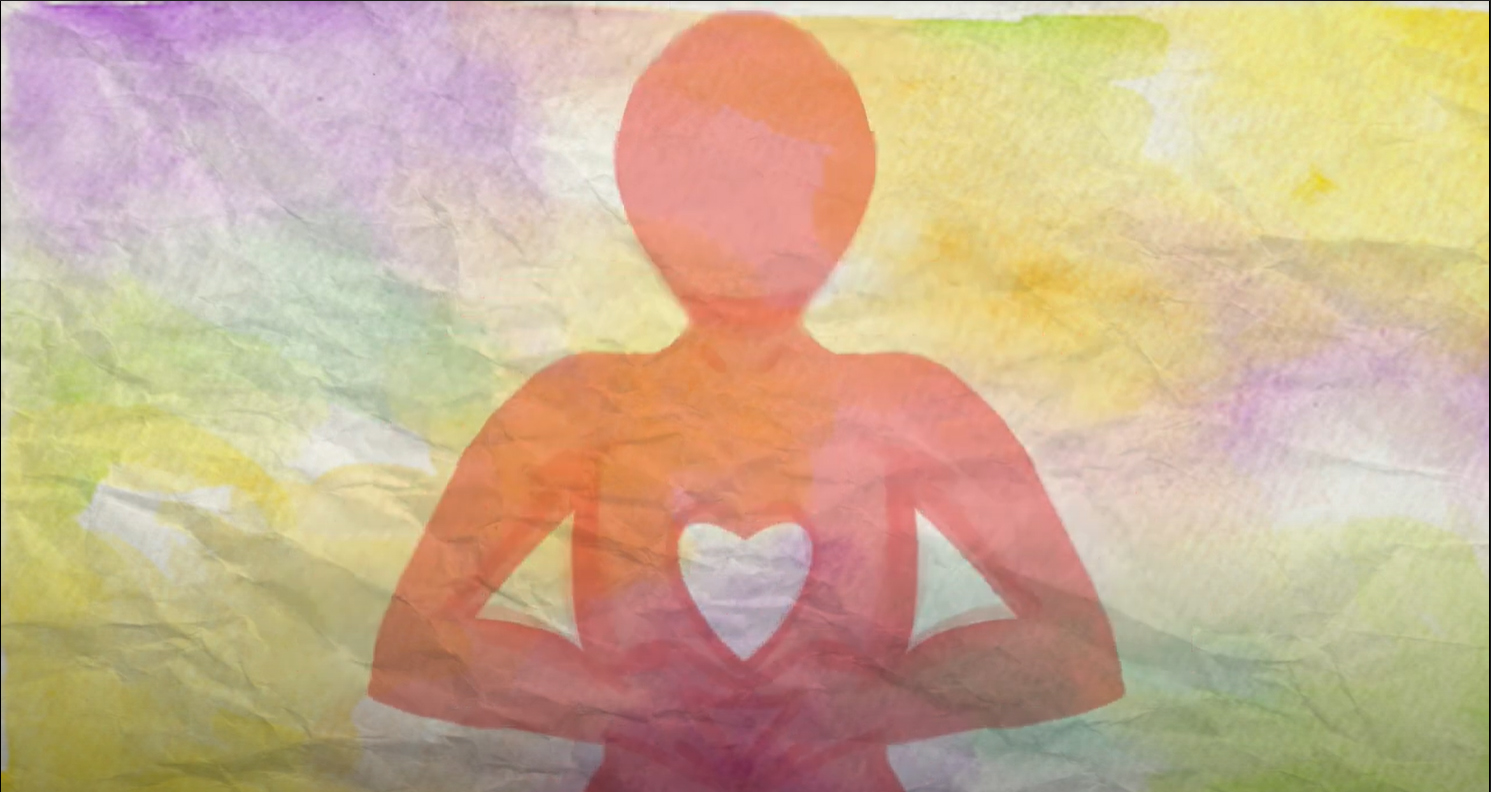 Animation students were tasked with providing the backdrop for two of the arias. "Our contribution to the music project was to bring the music or the song to life in a non-narrative way, so we tried to experiment more with both dancing as well as abstract shapes," commented Senior Animation student Isabel Herrera.
    Sophomore Animation student Ian Dooley explained, "One of the elements that we decided to implement was the use of motion capture. We actually got one of the opera students in a mocap suit which basically can translate their actions into the digital space, [and then] we can then use [it] in the project." 
    Graduate Music student Hannah Wikaryasz got to wear the motion capture suit, and she commented that this was one of her favorite parts. Herrera commented that this was also one of her favorite parts because "how she felt in a dancing way while she sang really showed."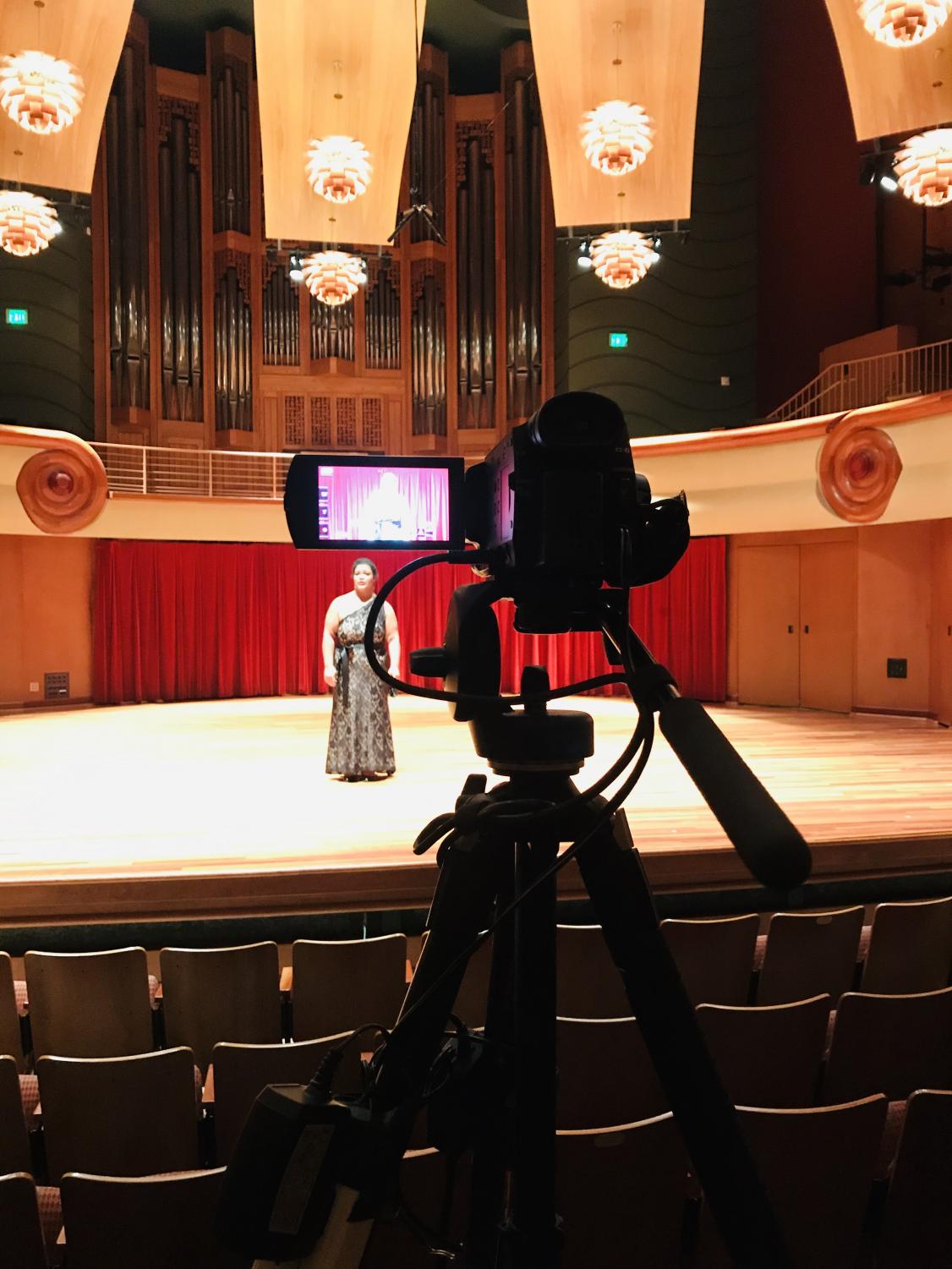 Professor Dukes explained that he enjoyed having this opportunity for his students, "I've always been challenged with figuring out how to encourage my students to move away from non-linear and commercial renditions of animation… getting them to really experiment." He added that some of his favorite parts of the project was seeing some of the first few drafts, and telling them to try again to see what they would come up with.
    Opera students already have a process by which they research and stage their arias, but this project opened them up to other perspectives on their pieces as well. Their part of the project culminated in a live recording with a pianist in Legacy Hall.
    Graduate Music student Thai Johnson enjoyed seeing how his ideas and the ideas of the animation students helped create an entirely new idea of the aria. "We have our own concept of what the piece is supposed to be for ourselves, and then when we meet with our collaborators… they have a completely different idea,"  Johnson shared. "The animation studio came in with this amazing idea; it was along the same vein of thought of what the character was doing, but just [took] it to a completely different level that blew my mind… Here I am just standing, singing about witches and magic and stuff, and [they're] creating this whole fantastical universe."
     One of the challenges of this project was the more abstract nature, but Dr. May noted, "I think taking this in an abstract way really brings forward a new medium and a new idea about what opera can be today." 
    Project Aria will be live streamed via Schwob. Other performances will be released as a monthly series starting in January, leading up to a live performance by the Opera Workshop class next semester.