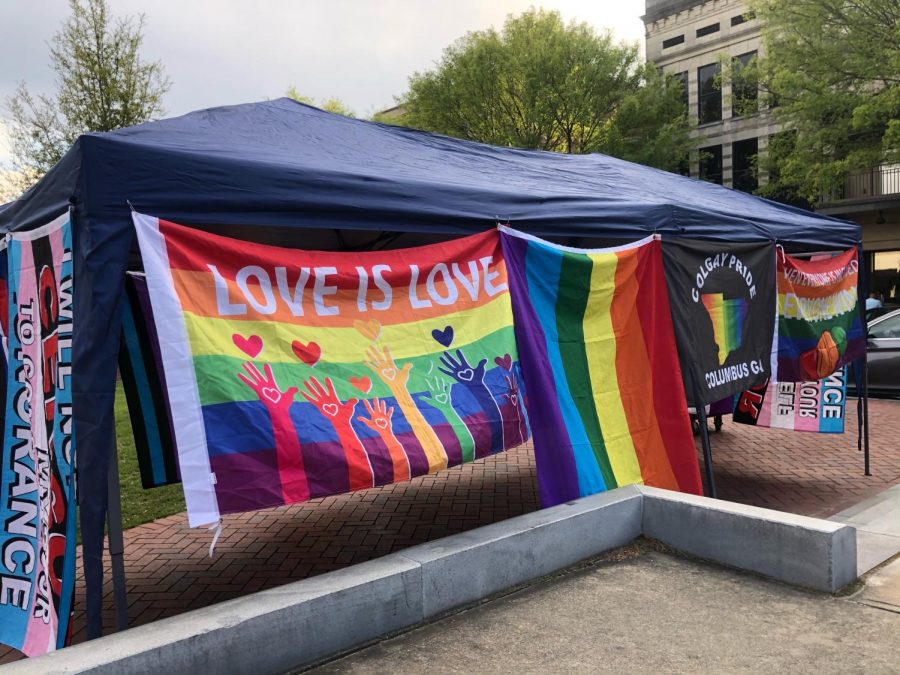 Vinh Huynh
  Colgay Pride is an organization based out of Columbus that seeks to provide advocacy programs, fight discrimination, and promote diversity within the local LGBT+ community and otherwise. The organization officially began as an AIDS awareness campaign in 2007, and in 2014, Colgay Pride was made into an official organization.  
   One of the organization's biggest annual events is the summer LGBT+ Pride Festival. The event annually turns out hundreds of community members. Vendors and similar community organizations such as the NAACP regularly set up information booths at this festival. The event aims to educate the public about issues that face the LGBT+ community. 
   This year, Colgay Pride is anticipating over a thousand attendees for their annual Pride Festival. Executive Director Jeremy Hobbs says that the organization has reserved two blocks on Broadway, as opposed to their usual one block, to allow room for social distancing. 
   The 2021 Pride Festival will take place on June 4th and 5th in Uptown Columbus, on Broadway. The theme for this year's festival is "We are Human."
   Through the COVID-19 pandemic of the last year, Colgay Pride has continued to operate as much as it can. The organization has hosted regular Tuesday night support groups via Zoom in order to maintain social distancing guidelines. These support groups look to provide counseling with individual, specialized groups. 
   Although many of the things that this organization does are in regards to very serious issues in the LGBT+ community, the group attempts to have fun as well. Hobbs said, "If there's not a party associated, people won't do it." 
   Because of this, many of the events that the organization puts on are made as fun as possible. Colgay Pride hosts multiple drag shows throughout the year that follow through with this goal. Hobbs says that events like these can "easily get 300 people to turn out." 
   Under the direction of Hobbs, Colgay Pride is making the Columbus community a more safe and inclusive place for LGBT residents. Hobbs reminds us: "Pride is not just about one month, it's about a whole year."