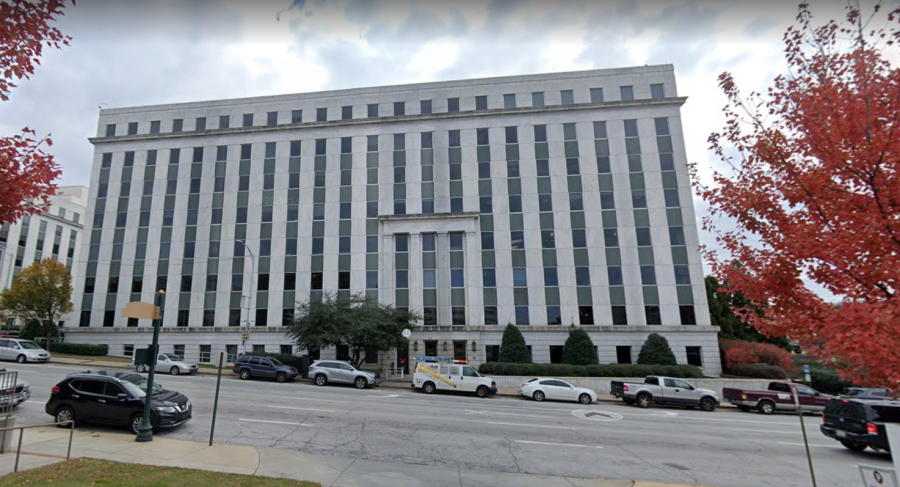 On June 17, 2020, the University of Georgia Board of Regents Chairman Sachin Sailendra and former Chancellor Steve Wrigley asked an advisory group to analyze the origin of the names of 75 buildings and colleges across all USG campuses. After analyzing these names, USG then required them to report to the Board if they had any recommended changes. 
   The advisory group was created to better understand the historical context behind the names of colleges and buildings, and reconsider institutional racial injustice in midst of the resurgence of the Black Lives Matter movement. 
   Members of the group included:
President Marion Fedrick, Albany State University; Group Chairwoman
Michael Patrick, Marketing and Strategic Growth, Chick-fil-A
The Honorable Herbert Phipps, Retired, Georgia Court of Appeals
Neal J. Quirk, attorney; Executive Vice-Chairman, University of Georgia Foundation
Dr. Sally Wallace, Dean, Andrew Young School of Policy Studies, Georgia State University
   Approximately a year later, the advisory board released the results of its task in a 183-page report that recommended USG to rename the wide majority of the names on the list. The advisory board reviewed all 3,861 buildings in the USG system and compiled a list of 878 buildings named after individuals or groups of individuals, companies, or landmarks. 75 of those buildings and colleges were recommended for a name change. 
  Criteria for deciding whether a building or college should be renamed was based on: if the person or entity supported mistreatment towards humanity, was affiliated with beliefs that hindered the advancement of humanity, willingly fought or supported obstacles that hindered advancement, had a positive impact, or supported positive beliefs or actions. 
   The list included the names of seven CSU buildings: Dillingham Place, Illges Hall, Rankin Building, Rankin Den & Dining, Rankin Events Office, Rankin Student Housing, and Woodall Hall.
   On Nov. 22, 2021, USG publicly announced that it would not "pursue name changes" despite the recommendations of the advisory group's report. 
   USG stated that "The intent of the advisory group was to better understand the names that mark our buildings and colleges, recognizing there would likely be a number of individuals who engaged in behaviors or held beliefs that do not reflect or represent our values today."
   "Understanding the history of names fulfills a knowledge mission that has guided USG for the past 90 years," the statement continued. "The purpose of history is to instruct. History can teach us important lessons, lessons that if understood and applied make Georgia and its people stronger."
   Despite this decision, USG said that "going forward, the Board is committed to naming actions that reflect the strength and energy of Georgia's diversity."