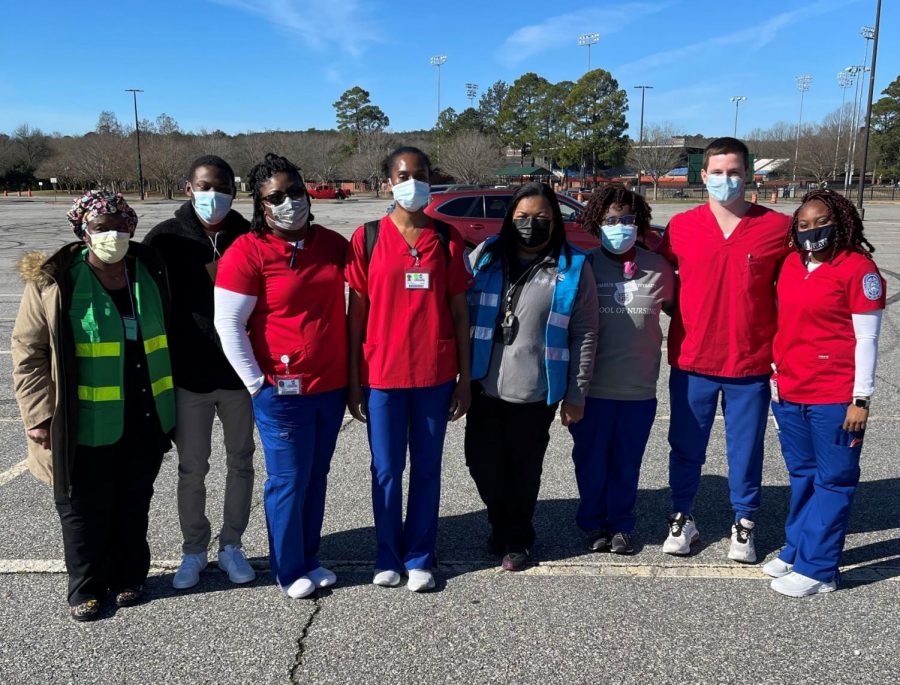 During the past year, students and faculty have had to adjust as Columbus State University works to create a setting that is both safe and effective. Many departments have accomplished this by offering hybrid and online classes. However, in the case of healthcare majors, in-person interactions are difficult to avoid. The pandemic has greatly affected CSU's nursing department, making the department invent creative ways to safely continue teaching students. 
    Following the cancellation of in-person classes last March, the nursing department moved all classes online, replacing on-site clinical hours with virtual activities. However, as CSU slowly transitions back into traditional in-person classes, volunteering and clinical training have partially resumed. 
   Students now have the option to complete their clinical time either in-person or from the safety of their homes. The department is offering simulations where students can interact with virtual patients. Students also have the opportunity to take part in vaccine clinics throughout Columbus and Phenix City.
   "We have a fully equipped lab and simulation labs where students can participate in simulation scenarios to replace clinical time," stated Dr. Cheryl Smith, a professor of graduate nursing majors. "We also have access to online simulation scenarios and activities that assist our students in meeting clinical requirements."
    For the students that are comfortable with completing their clinical hours on-site, the School of Nursing and its partners have provided students with protective equipment. According to Dr. Janet Alexander, the director of the nursing program, the department provides students with N-95 masks, gloves, and gowns to keep them as safe as possible. 
   The pandemic has also been especially difficult for healthcare workers. When asked about what motivated future healthcare workers, Smith stated, "Nursing is a caring profession, so we hope that we manifest this every day with our students, staff, and faculty." 
   She concluded by saying, "We have met the challenge of the pandemic and continue to meet expected learning outcomes of our graduates. We will continue to produce graduate nurses ready to take their place in the healthcare arena."