Studying Abroad with the Center for Global Engagement
The first steps in taking your trip abroad
    Now more than ever, it is important to be mindful of those around us. The internet is a wonderful source of information However, it is not always enough. Access to the internet makes it clear how different we all are, and in a lot of cases, it makes us more curious. When it comes to that point, the best way to satisfy that curiosity is through firsthand experience.
   A lot of us may opt for simple things that are easily accessible. Perhaps language lessons or cultural classes on food, dance, or clothing. But as students at Columbus State University, we have the opportunity to do more than attend weekly classes at our local rec center.
    The Center for Global Engagement (CGE) is here to help you make your travel abroad dreams come true. Located in Schuster 117, the staff works hard to give each of us an opportunity to see the world. There are multiple trips throughout the year to several countries, and they are able to work with you financially and help you find the program that best suits your academic needs.
   The idea of traveling to a new country can be daunting, but if it is something you want to do, you owe it to yourself to see what it is all about. Visit the CGE page on the Columbus State University website, global.columbusstate.edu, for more information. Be sure to click on the tab that says, "Study Abroad," or visit their offices in the Schuster building.
Leave a Comment
About the Contributor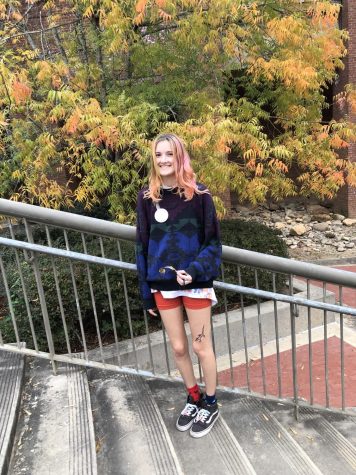 Fern Whitmire, Illustrator
Fern is a senior at CSU. Art major with a focus in painting and sculpture. Fern loves creating and having a good time.