African American Read-In Event
    Black History Month is an annual and international observance that focuses on and celebrates the history and achievements of African American social and political activists, entertainers, athletes, and writers.
   The African American Read-In Event was aimed to promote both African American authors and poets throughout history, but also as a way to impart the lessons and significance of their works to the whole of literature and literary studies. The African American Read-In Event was held on the first floor of the Schwob Library on Thursday, February 11th, 2022, from 12:00 pm to 1:00 pm. 
   The event was conducted by the Columbus Chapter of Sigma Tau Delta with help from CSU's Libraries. With masks encouraged, a great group of English students, professors, and attendees appeared to speak and share pieces of African American Literature.
   In attendance were Sigma Tau Delta's Chapter President Sandfier Griffin, Treasurer Sidney Ducleoir, Secretary Jonathan Stringfellow, and special guests Dr. Allen Gee and Prof. Dontreal Jackson-Ross. 
   Poems by Langston Hughes and Gwendolyn Brooks were shared, along with fiction pieces by James McPherson and Ralph Ellison, and essays by Dr. Martin Luther King Jr. and Maya Angelou.
   The atmosphere of the event brought out a sense of community, providing the students and attendees a time to share and cherish the value of African American Literature and History. Lessons and wisdom imparted from Maya Angelou's essays in "Wouldn't Take Nothing for My Journey Now," shared Maya Angelou's experiences as an African American woman. 
   Langston Hughes' poems "Let America be America Again" and "I Dream a World" expressed the poet's thoughts of America. Dr. Martin Luther King Jr's essay "The Case Against 'Tokenism'" imparted the issues concerning racial justice during the times of Jim Crow and the Civil Rights Movement.
   Sigma Tau Delta's Chapter President Sandifer Griffin commented, "Sigma Tau Delta was honored to partner with the Schwob Library for their Read-In event. There's nothing more encouraging than a campus community that reads together and learns together. It's important that African American voices be lifted up during this month and year-round. Black history is American History, and Sigma Tau Delta is happy to have played a small part in its celebration."
   The African American Read-In Event was a well-received success in the celebration and teachings of Black History Month, for the literary world, for Sigma Tau Delta, and Columbus State University's English Department.
Leave a Comment
About the Contributors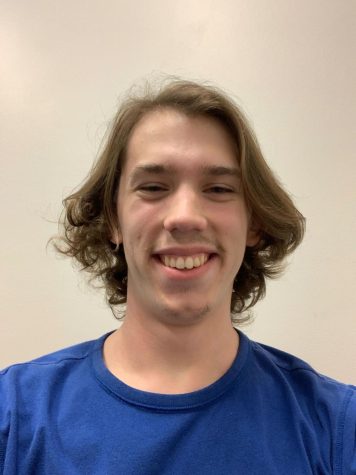 Jonathan Stringfellow, Reporter
Jonathan Stringfellow is an English Literature Major at Columbus State University and aims to be and English Literature Professor. He writes short stories...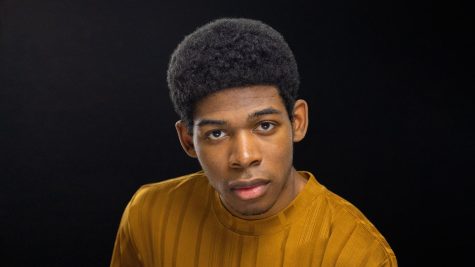 Braxton Lee, Photographer
Braxton is a senior majoring in Public Relations and minoring in Film. He enjoys going to the theatre and making short films. Braxton plans on one day...