A Ribbon Runs Through It: Exhibition Review
The Columbus Museum's Touring Exhibitions begins at CSU.
    When a museum is closed for major renovations, how can it continue to expose art and history to community members? The Columbus Museum, currently undergoing renovations for the first time in decades, decided to take items from its collections to other gallery spaces throughout the city. 
     Through early 2023, the museum will be doing temporary exhibitions, three of which will be hosted by galleries here at CSU. The first, a textiles exhibition called "A Ribbon Runs Through It" was displayed in the Illges Gallery from January 17 through March 4.
     "A Ribbon Runs Through It" highlighted the role of textiles in the history of Columbus and contemporary art. Rebecca Bush, M.A., and Johnathan Walz, Ph.D., respectively the history curator and art curator of the Columbus Museum, joined forces to curate the exhibition's unique blend of artistic and historical objects. The result was a display of the history behind Columbus and how it influences the culture and art of the town in the present. 
     Textile manufacturing was a major industry in the Chattahoochee Valley for over a century, from the 1830s through the 1960s. The area provided a suitable climate for cotton production, and the Chattahoochee River was an efficient means of powering mills. Columbus is also situated at the northernmost point of the Chattahoochee and was easily traversed by steamships, meaning it became a hub for trade. 
     "A Ribbon Runs Through It" featured numerous artifacts from Columbus textile manufacturers. Photographs and documents covered everything from the interiors and exteriors of mills to the shipping of goods from Columbus to destinations as far as Texas. A 1960 event program from the Atlantic Cotton Association featuring doodles drawn by ACA president Lovick Corn's wife, Elizabeth, added an amusing human touch to the historical documents. 
    Fabric samples and products included the last piece of hosiery ever manufactured at Archer Mills, which stopped production in 1969. The exhibit also displayed tools that were used in manufacturing such as a wooden cart from 1900 and hooks for picking up baled cotton, as well as tools used for hand-making bobbin lace in the late 1800s. 
     Art and history are inextricably intertwined. "A Ribbon Runs Through It" featured a litany of items that are both historical and artistic, such as an 1890s Navajo serape, a collection of antique fabric dolls, and an 1860s woven coverlet with a design that scholars often relate more to 1960s Op-Art. 
     Many visitors were particularly interested in an 1891 "crazy quilt" made by a local woman, Hattie McCulloh Byrd. Byrd sent letters to state governors of the time asking for pieces of neckties to include in the quilt. The quilt's lively, bold patterning and delicate embroidery made it a standout part of the exhibition. For the sake of preservation, the crazy quilt can only infrequently be placed on view, so A Ribbon Runs Through It served as a rare chance to see a fascinating artifact before it was placed back into storage for another few years.
     "A Ribbon Runs Through It" was accompanied by "Scions of the Bale," a site-specific installation piece by Sheila Pepe. The Columbus Museum and Columbus State University commissioned Pepe to install her work in the Schley Gallery. Using crocheted yarn and wool rugs and mats, Pepe created a unique space in which students were encouraged to contribute to their own textile work. This created a uniquely tactile and immersive experience.
    "A Ribbon Runs Through It" and "Scions of the Bale" were a very strong start to the Columbus Museum's touring exhibitions. Although they have now closed, the Columbus Museum will return to Riverpark in May with Facts & Figures: Contemporary Realism from The Columbus Museum. In the meantime, it will also show Breaking News: Ledger-Enquirer Photographs at the Do Good Fund gallery starting in April.
Leave a Comment
About the Contributors
Nick Miller, Editor in Chief
Nick Miller is a student working towards bachelor's degrees in art history and web development at Columbus State University. He currently serves as the...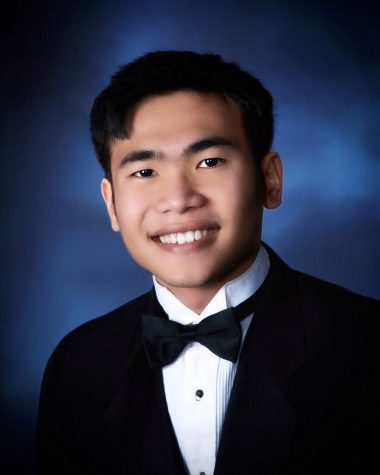 Vinh Huynh, Photographer



Vinh is a junior Art major. He became the photographer of The Uproar in his first semester at CSU. He enjoys photography and painting. His goal is...