CSU explores alternatives for a spring commencement ceremony
   On March 18, a CSU Announcements email informed students that the university decided to cancel the "traditional" commencement ceremony for spring 2020 graduates. CSU released this information amid the transition to online learning due to the coronavirus pandemic. The university made this decision with consideration of CDC guidelines as well as the University Systems of Georgia's decision to close all 26 Georgia institutions, announced via CSU Announcements on March 16. 
   "The cancelation of the face to face ceremony actually shocked me at first," said graduating senior and English creative writing major, Isaiah Givan, who was not fully prepared for that outcome. Givan further stated that "I went through a stage of brief sadness, even though I knew that the cancellation was a possible outcome, because my graduation wasn't just for me but also for my family."
   Graduating senior marketing major, Austin Stallings, wasn't originally planning on attending graduation, but decided to follow through this past March. "I was looking at this ceremony as a chance to reflect and be proud of myself for following through with my education and not giving up after all of the trials and tribulations I faced during my experience at CSU," stated stallings who will no longer get this opportunity in the way he had hoped for. 
   President Markwood's message that followed the cancelation announcement stated that the university would be looking into alternatives to a "traditional" commencement ceremony, and welcomed student suggestions. However, at that time no link was included or platform mentioned as a place for students to make their suggestions. 
   Another message from President Markwood on March 20 offered a sentence of address with Markwood stating, "You will soon receive information on how you can share your ideas on creative alternatives to commencement ceremonies."
   Three days later the Cougar Connection bulletin board email included a flyer stating the university was exploring the idea of a virtual ceremony or possibly postponement of a face-to-face ceremony, and called on students to weigh in on the matter with an email link as well as social media platforms offered as a way to voice their opinions. 
   An update from Markwood on March 24 briefly stated that the university had "received numerous responses from our students for ideas on creative alternatives to traditional commencement ceremonies in May," relaying that they hoped for another update in the next few days. 
   Seventeen days later, on Apr. 10, a message from president Markwood was sent out to seniors who would be graduating as well as faculty and staff informing of the university's decision for an alternative. Their plan includes "an online live 'conferring of degrees'" to be held on Friday, May 15, as well as a "plan to host [an] in-person graduation ceremony on August 8, 2020." 
  Stallings feels that while CSU is trying to remain connected, they are blasting too many emails to keep up with. "I feel like the graduation emails are getting drowned out with the piles of emails," stated Stallings.
   Givan believes the University is working in a timely manner considering the fluidity of the situation, stating that "I honestly don't see anything else they could do considering things are changing on a daily basis." 
   The latter of the alternatives is offered pending the UGA approval to reopen the school to students, faculty, and staff by the ceremony's scheduled date. In the case that this option is not possible, a face-to-face ceremony would remain an option for students, as a joint ceremony would be offered with the fall 2020 graduates.  
   While Givan plans to participate in the alternatives, looking forward to the virtual celebration as well as the postponed ceremony, he does feel "slightly adverse" to an even later postponement in December. "I understand the postponing of the ceremony. If anything, I appreciate it [because] It means the school actually cares about their students and faculty's health," said Givan.
   "I think a virtual ceremony is a fool's errand," stated Stallings who remains uninterested in anything other than an in person ceremony. Stallings plans to hold his own personal celebration post-pandemic, despite the University's plans.
   While the University has supplied reasonable alternatives, Givan still feels that there will be an air of sadness amongst graduating seniors in May. "The atmosphere, the energy, the excitement of graduating with your friends and living it up one last time — all of that isn't there anymore."
   President Markwood's most recent message also called on students to weigh in again, this time through a survey that would gauge the level of participation to "tell us if we need more than one ceremony in August (or December)," as stated in President Markwood's message. 
   In any case, their alternatives offer students the ability to both celebrate while their graduation is still timely, as well as in person. However, unfortunately due to the circumstances these two factors have had to be separated, leaving students' post graduation plans and celebrations to be changed, postponed, or even canceled. 
   "The pandemic definitely altered my trip planned for after I graduated but I've done my best in flipping my perspective on it into a positive one," said Givan, who hopes to take advantage of his time spare time at home as "an opportunity for an early reset, a chance to alter some bad habits and really make sure my plans are concrete for the future."
   While ceremonies and celebrations are put on hold or transitioned online, one thing is certain: the CSU Class of 2020 is ready to graduate and looking forward to a future outside of self isolation.
Leave a Comment
About the Contributor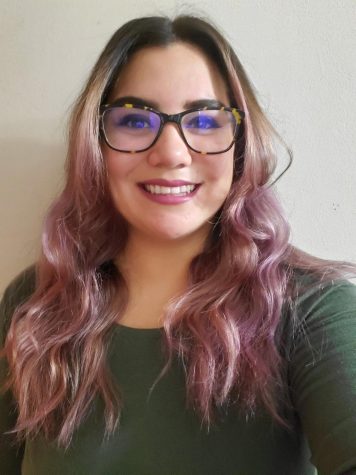 Paige Adams, Reporter
Paige is a reporter with the Saber at CSU and a senior English major. Her track is creative writing, so she didn't expect to find herself loving to learn...