December 2020 Graduates will have a Drive-In Graduation
Commencement on Dec. 12 at the Columbus Civic Center will include all 2020 graduates in a drive-in graduation.
 Discussions have been taking place since May about how to provide an in-person graduation ceremony while implementing safe social distancing procedures. Executive Director of Marketing & External Relations Michael Tullier said, "We know we've kind of kicked the can down the road for the spring and summer graduates, but we want to try to find a way to mark that event and milestone in their lives." 
    Assistant Vice President for Alumni Engagement & Special Events Jennifer Joyner reached out to several other universities when trying to figure out what to do and recounted that "when I called them, no one knew what they could do, and so every institution has evolved on their sites what fits for their community, facility resources… and what we thought the students would be interested in doing."
    Several focus groups comprised of CSU students were assembled to discuss graduation ideas. Joyner explained that faculty wasn't really involved because "our heart is with the students and what they wanted to see from their ceremonies."
    Several ideas were thrown around, but after the success of the Homecoming drive-in movie on Oct. 23, 2020, a drive-in graduation appeared to be the best possible choice. This was partially inspired by the annual Homecoming parade as well.
    "We want people to decorate their cars; we want to give this a little bit of a parade feel because that [and] honking horns, [is] going to be the outward expression that people have to celebrate their graduates," Tullier explained.
    Cars will need to be decorated before arrival in a way that will not obstruct anyone's view, and cars will only be allowed to occupy one space, so trailers and limos will not be permitted. 
    One of the main factors keeping this event in accordance with CDC guidelines is that everyone will be required to stay in their cars. The only exception will be if someone needs to utilize the on-site restroom or the ones inside the Columbus Civic Center. 
    Another interesting detail about this event is that multiple graduates will be allowed to occupy the same car, assuming that they are a part of the same small social circle. Joyner explained, "You won't be in order as you have been in the past by degree. You'll check in in your cars, however many [graduates] are in your car, they'll scan it so that your names will go in that order, and then they'll read the names in [that] order." 
    A large screen will also be present so that attendees have a clear view of what is happening. They will also be able to tune into the Civic Center's online radio band or watch the livestream from their cars. A recording will also be made available after the ceremonies.
    Other ideas about graduation were proposed, but many of them were not possible due to safety concerns. Tullier explained that some "students may say, 'oh, well, UGA is doing this; Kennesaw State is doing that,' but it's all in the context of what we can do to provide safety."
    He also mentioned that students have suggested walking across the stage to receive their diploma from President Chris Markwood; however, this idea would not work because then he would come into contact with every graduate, making it an unsafe idea. "We have to think about the health and safety of everybody; not just the student, but we want to try to be as student-focused as possible."
    Graduating senior Samantha Kepley raised some concerns about having a ceremony amidst rising cases. She felt less wary after hearing some of the regulations that are going to be in place, but expressed a wish that this information had been better communicated to the seniors who are planning to attend the ceremony.
    Conversations are still being had about how to recognize specific groups of students that had previously been recognized by standing and specific cords. Student focus groups highlighted that one of the things about commencement that was important to them was being recognized for the hard work that they had done throughout their time at CSU.
    "I hope it comes together the way we all envision it to come together, and that the students enjoy it, and that it could even be a model for other universities going forward," commented Joyner.
    Tullier added that "it gives us a chance to reimagine a bit and dream a little bit… how we can bring people back together in a safe way."
    For more information and specific details about the ceremony, visit the Drive-In Graduation FAQ webpage or email graduation@columbusstate.edu.
Leave a Comment
About the Contributors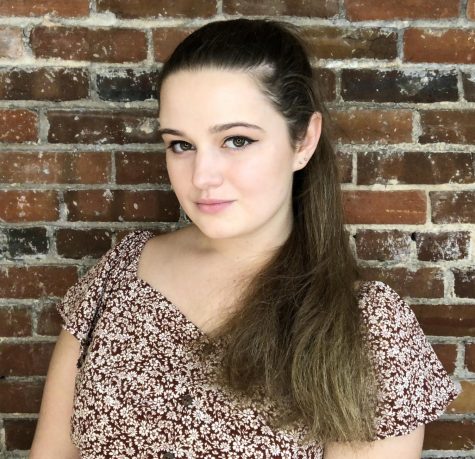 Macy Frazier, Copy Editor
(She/her) Macy Frazier is a senior BFA Performance major at CSU. She is also pursuing a minor in Dance and a Theatre Education certificate. She began writing...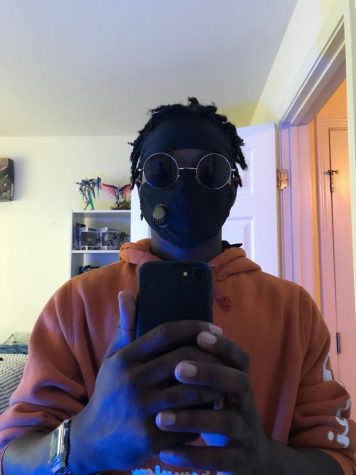 Aaron George, Graphic Designer/Illustrator
Aaron George, also referred to as "Mouse," is a graphic designer and illustrator for the Saber. He specializes in comic strips (namely his comic Quest)...