President Chris Markwood plans to write cuneiform tablets instead of his "Posts from the President's iPad" blog
   On Wednesday Apr. 1, President Chris Markwood announced that he plans to officially discontinue his "Posts from the President's iPad" blog which has not seen activity since June 2019. Instead, Markwood intends to write, or rather, inscribe biweekly Sumero-Akkadian cuneiform tablets.
   "I know it's been awhile since my last iPad post," commented Markwood in a private MySpace message to The Saber. "That's because I've been experimenting with other sorts of long-distance communication, such as ship signal flags, bird calls, telegrams, and even postal pigeons." 
   Markwood informed The Saber that he enrolled in an online course to learn the Sumero-Akkadian cuneiform writing system. "The first thing that I had to do was purchase an actual reed stylus that was found in the city of Uruk," said Markwood. "The eBay listing told me that Gilgamesh himself owned it, so I figured why not."
   "Once I purchased the reed stylus, I got some clay tablets and started learning cuneiform," continued Markwood. The President added that he wants to learn more cuneiform scripts in the future, especially the Eblaite and Amorite languages.
   "Many students might wonder why I decided to go this route, but I find that when I put my stylus to my clay tablet, I feel at one with the past," said the President. Markwood commented that the most difficult thing about writing on a tablet was the lack of spell-check and emoticons.
   Although he has enjoyed learning the new skill, Markwood discussed the intricacies of the Ugaritic alphabet and the difficulties of the medium. "Sometimes, I find it really difficult to express my innermost thoughts through cuneiform, but I think I will find my voice as I continue practicing," continued Markwood in his Tumblr post.
   The university plans to utilize the European swallows that work at the campus post office to distribute the tablets to each student's current address. The delivery will begin at midnight, Apr. 31st.
Leave a Comment
About the Contributor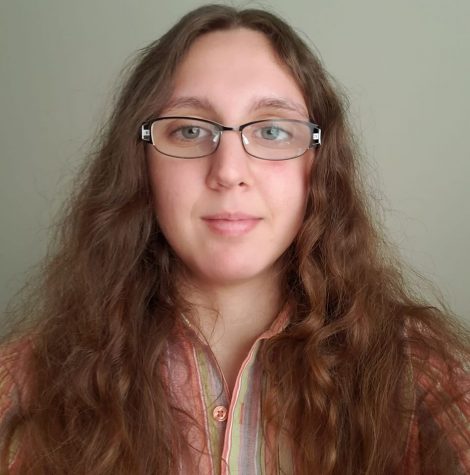 Jessica DeMarco-Jacobson, Senior Copy Editor
Jessica is an English Literature graduate who minored in History. Jessica started working as a reporter for The Saber/The Uproar during her first semester...