Pride Week at CSU
PRIDE week at CSU began on April 11th and ended on April 15th. PRIDE week was hosted by Diversity Programs and Services on campus, but other organizations, such as the Student Activities Council, helped put on events.
PRIDE week is meant to celebrate CSU's diverse group of LGBTQ students and allow them to express themselves more freely. Even allies found a place during the events, with some events even being directed towards how they can help their LGBTQ peers.
One event that was hosted during Pride week was the Show Your Pride Plant Party. This event was on April 13th in the Columbus Room, and there were two different times people could attend. They could attend from 12:30-2:30 p.m. or 7-9 p.m.
The Show Your Pride Plant Party allowed students to create their own plant terrarium for free. But more importantly, the event provided a welcoming atmosphere for LGBTQ students. Melissa Dempsey from SAC stated that the purpose of the event was to allow students to "express themselves, show their PRIDE, and be creative."
For students to use their creative skills, they could also attend the Women for Women event at Schuster Hall, Room 130. The event took place on April 12 from 5-7 p.m. At this event, students made keychains while discussing safety on campus.
Another example of an event being hosted during PRIDE week is the Pride Mixer event. The event was at the Greek Center from 11 a.m.-1 p.m. on Tuesday, April 12th. Mixers are parties that are hosted for people to mingle, with this event being geared toward LGBTQ students. Students had the opportunity to get to know each other and have fun.
Lastly, another interesting event was the Out @ Work panel. The panel was for members of the community to discuss their experiences in the workplace while identifying as LGBTQ. This event was on April 13th from 6-7 p.m. at Davidson 258, and attendees were also able to view the event virtually through Zoom.
Leave a Comment
About the Contributor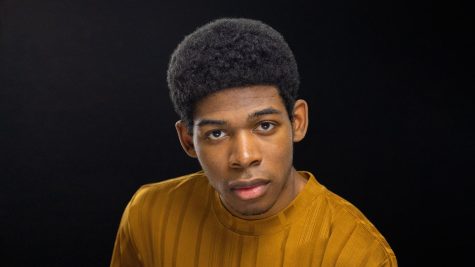 Braxton Lee, Photographer
Braxton is a senior majoring in Public Relations and minoring in Film. He enjoys going to the theatre and making short films. Braxton plans on one day...