Students face uncertainty as their housing appeals are denied
CSU's residence halls are closing down and many students do not know where to go.
   On Mar. 16, the University System of Georgia announced a move to entirely online classes for the rest of the Spring 2020 semester in response to the growing threat of the novel coronavirus. This decision also required universities to close down their residence halls and remove all students from the premises. CSU stated there would be some exceptions for students who would be "unable to return home, or who cannot find housing elsewhere." However, many students who feel they qualify for the exception have struggled with the appeals process.
   Jana Talley, a junior year political science major, is just one of those many students whose housing appeal was denied by the university. She currently lives in the Fontaine facility on Riverpark campus, and applied for an appeal soon after the CSU sent their email announcement to the student body. Because she was "at risk of being homeless due to having nowhere to go [if her appeal was not accepted]," Talley felt that she would qualify to stay on campus during the pandemic, so she expressed this in her appeal letter.
   CSU requested that Talley provide proof of her situation. "[They asked for] proof [of] my hours at work being cut due to the virus and a written letter from a family member detailing why I cannot move home," explained Talley in a public Facebook post written on March 24, concerning her situation. Talley complied and provided both of the requested items to CSU.
   However, CSU denied her appeal, stating that this was their final decision: Talley must move out of her dorm by March 28. Talley then called Vice President of Student Affairs Dr. Gina Sheeks and left a message for Sheeks' secretary requesting her prorated refund so she could afford an apartment or hotel. 
   Two hours later, Talley received a phone call from a lawyer representing CSU student affairs. "He start[ed] off with a condescending tone asking why I can't simply move in with my mother," said Talley, even though her mother stated in her appeal letter that her house is currently occupied and cannot accommodate an adequate learning environment for Talley to complete online classes due to a lack of WiFi.
   Talley states that the lawyer continued to ask "invasive questions," such as the size of their house, why Talley's family can't let her stay with other family members, or in a hotel. The lawyer then told Talley that her family could reattempt the appeals process, but that they would "have to prove the square footage of [her[ house and why [she] cannot live there, and that there are no other family members to take me in," although she could be denied again and be expected to move out by the 28th. 
   "I just got into a hotel after moving out. I just don't have a place to live at the moment and do not have the means to support myself," stated Talley. "[but] I'm trying to work on staying with some extended relatives, and even strangers have offered up vacant homes that I could stay in for a period of time that I might look into."
   Dominique Reed, a junior fine arts major, had a very similar experience with the appeals process. Reed submitted a statement explaining how his family also did not have "the funds to support [him] due to their jobs shutting down and [his] mom being at possible risk for infection." 
   "I was met with a two day deadline, basically asking me to 'explain further' and asking for a written explanation from my mother, which felt like a "prove it" kind of response," Reed said. "When I got all of that, forwarded them the message from my mother explaining things further, I was still met with a rejection notice and was told to keep up with my move out date." Reed had to use a credit card to secure temporary housing which he will have to cancel in a few months. 
   Toni Stauffer, a community news reporter, is the parent of a student who had to move out of dorms on short-notice. Although she had no problem moving out in the four hour window, her son Zane does not have a source of income, and the Stauffer family is "living paycheck to paycheck."
   "I have no savings," commented Stauffer. "But I have a steady income at least."
   "We are waiting on the refund from the school," commented Stauffer on a public Facebook post. "We both felt like he was safer in the dorm…I feel like [CSU is] pushing students out into possible exposure."
   "My biggest concern is how they handled this, selecting a few students to stay while sending the rest of them out where they could possibly get the virus or even pass the virus on to someone else," Reed explained. "I know too many people who are from the Atlanta area who were forced to go home, knowing that the city has been impacted severely by this. It just all seems irresponsible under the guise of 'we don't want to be held accountable'."
   Not all students were denied, however. Justin Sanner, a senior information technology major, also could not move out of the dorms due to several factors. Sanner initially received the email ordering students to leave their dorms less than 48 hours before his assigned move out date. He immediately applied for an appeal, but did not initially receive a response. " I emailed housing to reschedule my checkout appointment so that there was time for my appeal to be processed," Sanner said. "They agreed and moved my checkout […]. On the 20th, the day I was supposed to move out, my appeal was considered, and they asked me to provide several different forms of proof of my situation by the 23rd. After providing that information, my appeal was approved shortly after, and I was no longer required to check out of the dorm." 
   However, Sanner was told that any students still residing on campus would likely be moving so that they would all be in the same housing area. "At this time we do not know what housing area we are going to, when we will be required to move, or how long we have to move everything over."
   Chantel McKinnie, a senior year English major commented that the "[housing appeals process] wasn't a particularly eventful experience for [her]," but did not appreciate "being assigned a check-out without consideration to whether or not [she] would even be able to check out at that assigned time," and had to email to reschedule.
   "Fortunately, my appeal was accepted," wrote Community Advisor Elise Rhinebolt on a public Facebook post. "I am from Albany, Georgia, where a major outbreak of the virus is. My home has 3 immunocompromised people with physical ailments that would render them at high risk should they catch the virus." 
    Rhinebolt stated that she felt lucky that she didn't have to choose between "going home" or " trying to find an apartment within a week's time." 
   "Our RLCs and Housing Director are doing their best in this situation where all they are allowed to do is basically just take orders from the University System of Georgia," said Rhinebolt in a message to The Saber staff, adding she felt like CSU should have had a better way to approach the housing situation. 
   "If a student who paid for their housing wants to stay and has a semi-decent reason for it, even if it's for the WiFi or meal plan….they should be allowed to stay," Rhinebolt stated in her message. "None of this is a resident's fault, so why is it okay to kick them out of their home?" 
   "[However,] I'm hoping that this situation becomes a learning experience for all campus housing, globally," continued Rhinebolt. "I hope it opens their eyes to see that residents aren't just here for the experience, many are here because they have to be… There are residents who are now homeless. I can't imagine the sheer terror they must be feeling."
    "Our lives have completely changed within a week," concluded Rhinebolt in her post. "Some of [these CSU students] will couch-surf, some will live in their cars, some will lose jobs, some will go home to face abuse for the next 5 months, and some will be putting their loved ones at risk."
   The Saber has reached out to Director of University Relations Greg Hudgison for further comment on the situation, but has not received a response from him as of yet. 
View Comments (4)
About the Contributors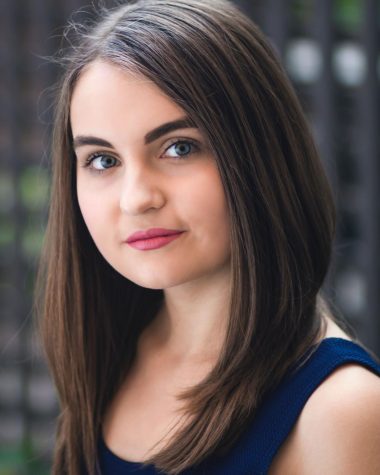 Ashley Peterson, Social Media Editor
(She/her) Ashley is a theatre major who loves to focus on issues that concern the community of Columbus. She graduated from CSU in Spring 2021,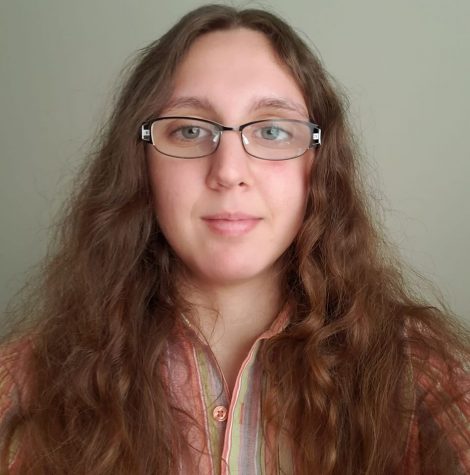 Jessica DeMarco-Jacobson, Senior Copy Editor
Jessica is an English Literature graduate who minored in History. Jessica started working as a reporter for The Saber/The Uproar during her first semester...