The Truth About The Saber's Name
The Saber's name holds confederate connotations – something The Saber staff wants to change, with your help.
Over the past few months – and, indeed, the past few years – there has been a greater and greater push for southern states and institutions to officially distance themselves from confederate imagery.
Now we would like to give The Saber the opportunity to do the same. 
The Saber has been Columbus State University's student-run publication since it first opened, when it was still Columbus College. Many things have changed since Columbus College first opened, and not just its name. 
The Saber's mascot was originally the "Rebels" — referencing the image of a confederate soldier. As an archived article by former editor Sabrina G. Vinson states, "Old issues of the newspaper were adorned, on either side of the masthead, with confederate flags."
We covered these topics in our 2018 anniversary issue, but The Saber staff felt that our name still needs to be addressed.
According to that archived article, a saber is a "cavalry sword with a curved blade, thin back, and guard." It seems that The Saber was named after the sword of that Rebel mascot.
When I first joined The Saber, I thought that its name referred to something like a saber-toothed tiger – a relative of our Cougar mascot perhaps. Now, though, I see our unsavory history and I would like to move forward, with the help of the student body.
What do you think of The Saber's name? Do you think it is harmful? What should our publication's name be instead? 
Our goal, always, is to serve the student body, and it is not acceptable to us that we might be continuing a racist legacy even by carrying this name. You can reach out to us and let us know what you think at csusaber@gmail.com or on our social media.
Leave a Comment
About the Contributor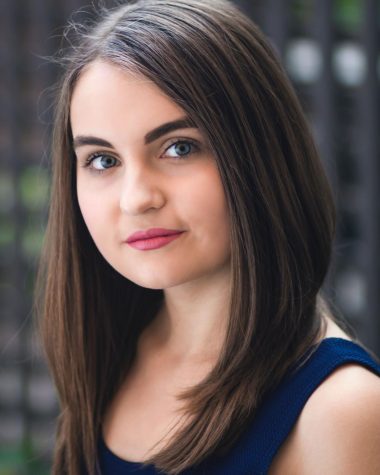 Ashley Peterson, Social Media Editor
(She/her) Ashley is a theatre major who loves to focus on issues that concern the community of Columbus. She graduated from CSU in Spring 2021,