The Uproar is hiring for several paid positions
The Uproar, CSU's student run news source, is hiring for several positions for the Fall 2021 semester. These positions include the host of "Uproar Radio," Social Media Manager, Marketing Manager, copy editors, reporters, illustrators, photographers, and graphic designers. Descriptions of these positions are available below.
Interested candidates should email uproarcsu@gmail.com with examples of their work.
Office Manager
The office manager determines payroll for all staff and is a part of the leadership of the paper.
This position calculates the number of hours each employee has accumulated each month. The Office Manager works with the Editor-in-Chief to finalize payroll and plans trips and conventions by booking hotels and plane tickets, along with completing necessary paperwork. Additionally, the Office Manager must restock the office with appropriate tools and supplies when needed.
The Office Manager must have excellent communication and organizational skills, as they communicate all of the monetary needs of The Uproar. 
Experience using Google Sheets or Microsoft Excel is preferred. 
"Uproar Radio" Host
As the Uproar Radio Host, you will be the host of The Uproar's weekly radio show, Uproar Radio. The host is responsible for scheduling each recording with our producer at WCUG, securing guests, and interviewing guests as part of the show. This could be fellow Uproar staff members speaking about an article they are covering or a guest expert from the community (ex. Piedmont employee speaking about vaccine distribution). 
Candidates should be comfortable speaking and asking questions, both prepared and spontaneous. The host may establish their own style of speaking and interviewing, as they are the 'face' of the show.  
Candidates must also be committed to following journalistic ethics. 
Experience speaking into a microphone (podcasting, etc.) is a plus but not required, as candidates may also be prepared to learn on the job. Episodes are not aired live, and are instead edited ahead of airtime. 
Social Media Manager
The Social Media Manager is responsible for overseeing and managing various social media platforms, including Facebook, Instagram, and Twitter. This includes being responsible for developing and administering media content that is designed to engage users and create an interactive relationship between the readers and the paper.
Staying current and up-to-date on social media platforms and responding to direct messages is a crucial part of maintaining the modern newspaper. The Social Media Manager must follow ethical rules and guidelines when acting as the voice of a press accredited publication. Posts may include articles, blurbs, polls, photo galleries, announcements, etc.
Candidates must have a knowledge of how Facebook, Twitter, and Instagram function, but an experience in managing social media accounts is not required. Preference will be given to candidates with experience in making graphics for these platforms through mobile applications or computer programs.
Marketing Manager
The Marketing Manager is responsible for finding and persuading local businesses to advertise in our print paper or online website. The marketing manager coordinates advertisements and promotional events. They may also assist the Social Media Manager with content.They will work with the Layout Editing team to determine available space for advertisements.
They will be paid a percentage of the advertisements they sell. The Marketing Manager will either use provided media from their customers, design their own advertisements, or request that an illustrator or graphic designer complete the designs for advertisements for them.
Preferred candidates will have experience in selling advertisements, marketing, and graphic design or illustration software. Candidates studying marketing or business are preferred, but not required.
Copy Editor
Copy Editors are members of the editorial staff. They share many responsibilities with
reporters, as well as editing writers' work and providing helpful feedback on how to
improve future articles. Copy editors are expected to be more active in pitching ideas and
undertaking more intensive assignments.
This position requires staying in close contact with reporters as they research and prepare their articles, providing feedback, advice and assistance. Copy editors will edit submitted articles for clarity, accuracy, and AP/Uproar style guidelines.
Must be prepared to learn Associated Press style of writing. Interested candidates should provide examples of their writing work. This may be academic writing. 
Reporter
Reporters are expected to look, listen, and develop their own story ideas. All reporters
are should be informed of campus, local, national and international news.
Reporters must be active in pitching and volunteering for stories, as well as communicating with assigned illustrators, photographers, and copy editors. This position requires contacting and interviewing various sources around the community to provide quotes for articles.
Interested candidates should provide samples of their writing work that shows a good grasp of English grammar. This may be academic writing. 
Photographer
Photographers are expected to cover events and articles suggested by editors and reporters as well as provide content for print and web galleries (albums). Photographers must provide captions and descriptions of each photo or set of photos. This position will report directly to the Media Editor. 
Experience and knowledge of how to use a camera, as well as how to upload and share image files in various formats, is a must.
Interested candidates should provide examples of their photography work. 
Illustrator
Illustrators provide artistic visualizations of events, situations or people. These illustrations help to convey abstract concepts to the reader, working with the Media Editor and reporter of a particular article to determine what would best suit the content. 
Illustrators may also create comic strips and humorous art such as political art.
Those in this position must have access to a digital drawing program, such as Photoshop, Clip Studio Paint, Fire Alpaca, etc., and understand how to submit files in particular formats as well as make backgrounds of illustrations transparent. 
Interested candidates should provide examples of their digital illustration work. 
Graphic Designer
Graphic designers are responsible for collaborating with the Media and Copy teams to determine what articles need graphics and what pages of layout need to be completed. You will report to the Layout Editor and Media Editor.
Candidates should have ample experience in Adobe InDesign and a graphic design program such as Adobe Illustrator, Photoshop, Inkscape, etc. You should know how to make pie charts, graphs, and other infographics. Additionally, you should know how to make layout designs in InDesign.
Candidates should submit examples of their previous work that demonstrates knowledge in these categories.
Leave a Comment
About the Contributors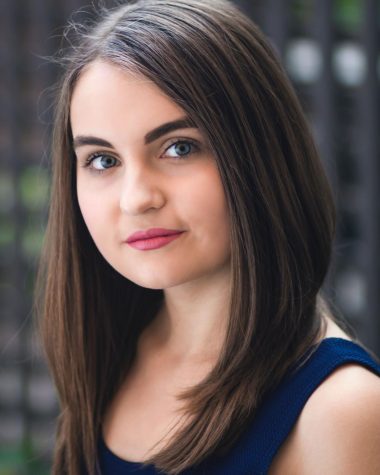 Ashley Peterson, Social Media Editor
(She/her) Ashley is a theatre major who loves to focus on issues that concern the community of Columbus. She graduated from CSU in Spring 2021,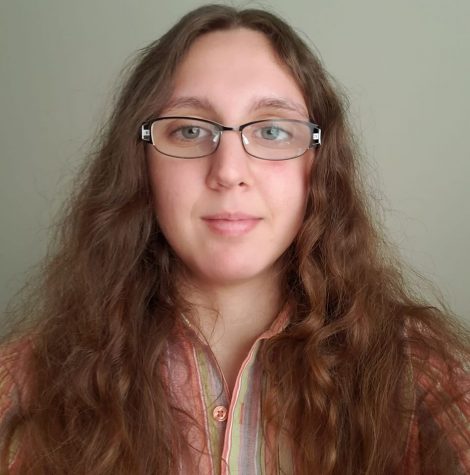 Jessica DeMarco-Jacobson, Senior Copy Editor
Jessica is an English Literature graduate who minored in History. Jessica started working as a reporter for The Saber/The Uproar during her first semester...