Volunteering during Covid: How to Safely Get Service Hours during the Pandemic
CSU students can find virtual and socially distant in-person volunteer opportunities to help give back to the Columbus community
  As the semester progresses, clubs and organizations at Columbus State are encouraging students to get involved in the community by requiring service hours. However, students may find it difficult to find places to volunteer as many community service organizations are adapting to CDC guidelines. To encourage students to help the community, Student Leadership & Service provides students with information on both virtual and socially distant in-person events in Columbus.
   Many service organizations have decided to serve the community through a virtual format, allowing students to volunteer from the safety of their homes. Cortney Laughlin, Director of the William B. Turner Center for Servant Leadership, is directing students to the local United Way website, where they can create encouragement cards, hygiene kits, and child-friendly activities.
  Other volunteer organizations in the Chattahoochee Valley area are offering a variety of virtual opportunities, including Orchard View Nursing Center, Big Brothers/Big Sisters, and Oxbow Meadows. To get involved with service projects and ongoing activities, students should visit their websites to become a volunteer.  
   While a large number of community service establishments in Columbus are conducting business virtually, many organizations are still offering in-person volunteering. Opportunities include Hope Harbor, Ronald McDonald House, St. Anne Community Outreach, and Chattahoochee Valley Libraries. 
   All in-person service events will follow CDC guidelines and recommendations. A limited number of volunteers will be accepted to encourage social distancing, and masks will be required. Organizations will continue to monitor the situation, and in-person volunteer opportunities are subject to change. 
   CSU is also offering volunteer opportunities to encourage students to engage with the community. Annual volunteer events, such as Cougarthon, will tentatively take place this school year. MLK Day of Service, a community-wide service event, is scheduled for Jan. 23, 2021, and will be a collaboration between CSU and community partners.
  Student Leadership & Service is also offering monthly Saturday service days, where students will be able to sign up to volunteer throughout the community. According to Alexis Knox, Student Development Coordinator for Student Leadership and Service, service opportunities will be limited to 15 students per service event. 
   "To the students who are feeling discouraged by the limited number of volunteer opportunities this semester, I would say that your neighbors and communities need you now more than ever," Laughlin said. "And no, it may not be as easy to go and volunteer right now in the ways that we all are used to doing, but the level of ease should not stop us from helping those around us."
Leave a Comment
About the Contributor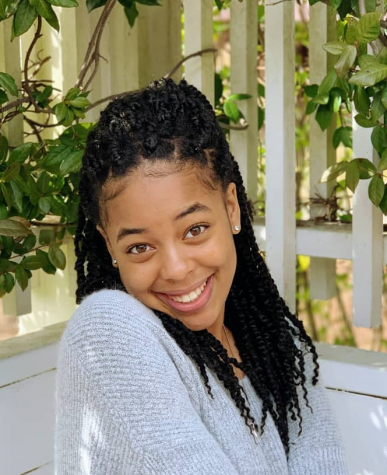 Destinee Williams, Editor-in-Chief
Destinee is a senior English major with a concentration in Professional Writing. She has a passion for writing about social issues that are going on in...