CSU food pantry offers curbside pickup for students in need
As many people are out of work due to the coronavirus pandemic, CSU's food pantry steps up to aid students who may be struggling.
   In the wake of the continuing COVID-19 threat, many businesses have had to scale down operations or close their doors completely. This has left many Georgians out of work, including students who would usually have jobs in retail or the food service industry. CSU's Food Pantry, run by the Center for Student Leadership, has come up with a new way to serve these struggling students while also keeping health and physical distancing in mind.
   After CSU announced that students would not be returning to campus for the remainder of the Spring semester, the amount of students who expressed a need for the Food Pantry rose by 600%. The week of March 23, the Food Pantry experienced its greatest influx of requests, and its volunteers shifted many of their procedures as a result. 
    "The two greatest changes we have made are: 1. the purchasing of inventory; and 2. the delivery of goods to students," said Cortney Laughlin, the director of the William B. Turner Center for Servant Leadership. "In the last year of the Center for Servant Leadership operating the Food Pantry, we have only spent approximately $300 to purchase items for our inventory. As such, most of our inventory was made up of items that had been donated to us, which meant we were somewhat limited in what we could give to students because we were only distributing those items that had been given to us. We have since had to spend more than $600 just to keep our shelves stocked, and that is even with the increased support we have received from the students, staff, and faculty at CSU."
   The other significant change is the way that students get their items. Prior to spring break, students would have to enter the Schuster Student Success Center in order to access the Food Pantry. "We quickly realized that such a model was unsafe in the face of the coronavirus for the students or our staff," Laughlin said. "That is when we went to a curb-side pickup model; our hope is that this model will reduce the health risks for everyone and be more convenient for our students."
   Laughlin emphasized that students still need to fill out the request form on the Center for Student Leadership site.  "This is mostly because we need to ensure that we are sharing our resources with CSU students only and doing so fairly based on students' expressed levels of need."
   Students are encouraged to engage with the Food Pantry on either side of the equation. The first includes making a request through the website. The second is in the form of spreading information on the Food Pantry, along with donating any items. "Students can donate anything from a can of green beans to a single pack of ramen that might be left in your dorm cabinet at the end of the semester," Laughlin said. The Food Pantry has two donation bins available in the Schuster Student Success Center. 
    "Students could also encourage their organizations to support our cause," Laughlin continued. "We have received incredible support from organizations like Chi Alpha, the Sociology Alliance Club, and the Veterans Student Group who have donated items like hygiene kits, snacks, and even a deep freezer."
   Laughlin and her peers are also open to ideas about how to engage with students or organizations, and these can be shared by emailing servantleadership@columbusstate.edu.
   "We, the staff of the William B. Turner Center for Servant Leadership, consider it a great honor to be able to provide this service to our students," Laughlin said. "There are so many uncertainties for so many of our students right now; I cannot bear the thought of them having to be worried about where they are going to get their next meal. So, if we can help alleviate even just that one worry, we want to do so. We want students to know they can count on us and that we are more than willing to help in any way we can."
Leave a Comment
About the Contributor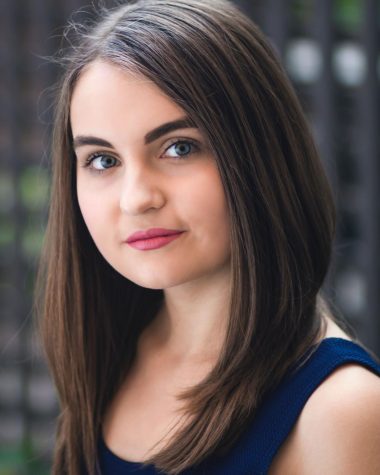 Ashley Peterson, Social Media Editor
(She/her) Ashley is a theatre major who loves to focus on issues that concern the community of Columbus. She graduated from CSU in Spring 2021,