CSU's orientation PROWL moves to Minecraft for Fall 2020
CSU's first-year student orientation program will be held in a virtual Minecraft: Education Edition world this year.
   On July 17, 2020, CSU's social media accounts announced that this year's extended first-year orientation PROWL is hosting students through a Minecraft version of the CSU campuses. The post revealed that students will be able to work together with PROWL leaders to complete quests that "unlock information and skills to help them transition to college life." PROWL will be held Aug. 1-3 this year.
    Normally, Camp PROWL is held at Covington, GA for four days and three nights and includes outdoor and indoor activities for students to learn "leadership skills that help them navigate through their first year at CSU while promoting a lifelong bond among fellow attendees." Due to the ongoing COVID-19 pandemic, Camp PROWL had to find a way to transition online this year to avoid spread of the virus. 
  Quality Enhancement Plan Director and Communications Professor Dr. Mariko Izumi, who was involved with the coordination of the Minecraft world, explained why CSU chose to use the Education Edition of the game as opposed to the Java edition: "It's free for students, and it's designed for education so it has better safety features."
   Izumi explained that PROWL leaders and faculty have a practice world where they can rehearse activities and quests. A "master" world, called the Collaborative Student Universe, also exists—this is where the role-playing of the PROWL camp will take place.
   Designing the Minecraft CSU campuses required an interdisciplinary focus, said Izumi. She continued, "[builders] started with creating the landscape using math, topography maps, building dimensions, etc." All except one of the build team members are a computer science major. Some Campus Nerds also joined the building project as volunteers. Adam Davies and Joey Ellerby were the main architects of the CSU world. 
   Sophomore Kinesiology major and PROWL staff member Bryson Colbert is one of the builders for the project. When the PROWL GroupMe announced the camp would be done through a virtual Minecraft world, Colbert was immediately interested in helping out. 
   "I already played video games, so when they added me, I started out as a volunteer," said Colbert. "They seemed to like my work ethic, so I got promoted to the paid position. Now, I help build different buildings and landscapes to make everything look like the CSU campus."
   "[Building] takes longer than people would probably think," added Colbert. "Clearview took at least three days because I had to build the parking lot, the streets, and the detailing with flowers and bushes." Colbert said that he has to take breaks because the building process can "burn yourself out." 
   In order to build the campus to scale, the builders measured three feet for every block. Then, they used Google Maps to measure every part of campus. Eventually, the build team recreated the campus, including the landscaping. 
   Students can visit all of the main campus buildings and travel to the RiverPark campus using a bus feature. The world also includes realistic parking lots—with faculty parking marked in green and the Whitley Clocktower.
   "The scary part is that it's not fully done," said Colbert. "We're trying to get the most important stuff out of the way before we add secondary stuff, like the upperclassmen dorms' courtyard."
   CSU's social media posts about Minecraft CSU received generally positive feedback. Matt Redondo, a CSU alumni commented on the Facebook post that "This is actually pretty awesome. [I'm] glad to be an alumni." Other commenters requested access to explore the world and download links. 
   "I've been in the virtual CSU world – and the designers did an amazing job!!!" wrote CSU sophomore Rolando Lopez on CSU's Instagram post.
   Students that are interested in attending PROWL through Minecraft this year can send an email to prowl@columbusstate.edu.
View Comments(1)
About the Contributor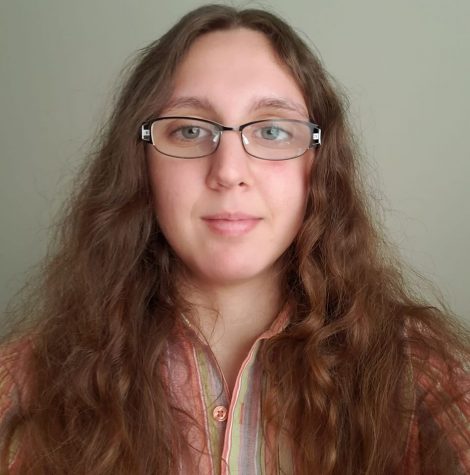 Jessica DeMarco-Jacobson, Senior Copy Editor
Jessica is an English Literature graduate who minored in History. Jessica started working as a reporter for The Saber/The Uproar during her first semester...