Elevator Accessibility on Main and RiverPark Campus
Students who depend on elevators may find difficulty arriving to certain CSU locations.
   Both main and RiverPark Campus buildings have elevators for those that cannot use stairs. Elevators can be used by those with visible disabilities—such as being in a wheelchair— or non-visible disabilities like multiple sclerosis or fibromyalgia. 
   According to Lauren Jones, director/Title IX compliance coordinator for the Center for Accommodation and Access, three floors of Lenoir Hall are inaccessible. "If we do find somebody that needs an accessible classroom, we will move the class," said Jones. Part of University Hall is also inaccessible.
   "[Elevators] are a day-to-day necessity for some of our students and staff members," commented Jones. "Everyone uses them—students, faculty, staff, visitors on campus, vendors." Over forty elevators total exist, including both campuses. 
   Kelly Wilson, the executive director of facilities, said in an email that "every multi-story building on either campus has either a lift and/or elevator(s)." Jones noted that while this is true, some students with disabilities have to wait to use the accessible option, because other students may use them for convenience. 
   "[Elevators/lifts are] for access to all floors of buildings for those… with permanent or temporary disabilities," said Wilson. She added that students should not face any difficulties using the elevators.
   However, the Schwob library has elevators that do not meet their stopping points due to high-traffic erosion, according to Jones. These are known as uneven lifts, and Wilson is currently working with contractors to repair these uneven lifts across campus.
    "CSU currently has an annual maintenance contract with a local elevator company to inspect and maintain our elevators and lifts," wrote Wilson. "Over usage by non-ADA foot traffic will always create more wear to the elevators over the course of time."
   Maintenance and repairs also pose difficulties for CSU: "The practical issue is [that] it takes time to do each one, and so we can't replace all of them at the same time. They have to strategically decide which elevators are prioritized," said Jones. 
   Students can access CSU's handicap accessibility and bus line map on www.columbusstate. edu/maps/. Although it does not show where elevators are located, the map illustrates where a student can find accessible parking and building entries, along with sidewalks, for both main and RiverPark campus. It also displays where emergency phones are located.
   Students can reduce elevator erosion and make it easier for others to get to class by using the stairs. "I always like to tell people that taking the stairs does the body good—and the elevators better," said Wilson.
View Comments(1)
About the Contributor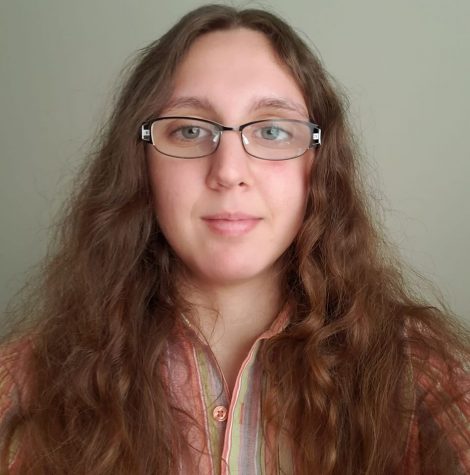 Jessica DeMarco-Jacobson, Senior Copy Editor
Jessica is an English Literature graduate who minored in History. Jessica started working as a reporter for The Saber/The Uproar during her first semester...