Eviction Prevention Project pushes for tenant rights at housing forum
15 August 2019 Columbus Public Library, Synovus Room
44% of college students live off campus, according to a 2018 College Board study. Renting is often a cheaper, more convenient alternative to living on campus. Students then become tenants and are susceptible to hardships from landlords that take advantage of their ignorance to tenant rights. A housing forum was held at the Columbus Public Library to inform citizens of their rights as tenants.
Georgia Legal Services hosted a housing forum titled "Catch 22" on Aug. 15, 2019 as part of their Eviction Prevention Project. Catch 22 focused on protecting tenants from private landlords showing malicious behavior. 
A panel of speakers addressed civilians on topics from repairs to public safety. The main focus of the forum was a new law known as House Bill 346. It states  that tenants, without fear of retaliation, shall be permitted to:
give a landlord a notice to repair or hold the landlord accountable in a court of law should they refuse to repair

complain to a governmental entity about a building or housing code violation

establish or participate in a tenant organization, a union comprised of all of the tenants in a building 
These measures were  legal before the bill was proposed, but there was no law to prevent landlords from retaliating against tenants who took these measures. This new law, under a six-month period following a tenant complaint, prohibits landlords to take any action to prevent a tenant from living in the unit. Restricted actions include turning off power to the unit, increasing rent, and terminating their lease. 
"If there is something in a lease agreement that you don't understand, don't sign it," said Ashley Clark, EPP Staff Attorney of GLSP. Clark assists clients in the county living below 200% of the federal poverty limit with issues surrounding subsidized rental housing, and was largely credited with putting the event together. 
Clark explained that there were several types of tenancy arrangements. Written leases and tenancy at will are most common. A written lease is the most common arrangement, where tenants sign a contractual agreement. Tenancy at will can be as simple as a verbal agreement between the tenant and the landlord. In this situation, renters live month to month and the landlord is only required to provide 60 days notice in order to terminate the tenancy. 
In either of these situations, Clark made it clear that the landlord is still required to provide safe housing and make repairs upon request. Clark stressed that in order to receive repairs the tenant must notify the landlord of any issues. This request must be in writing in order to stand up in court should the situation escalate due to the landlord refusing to repair an issue.
If the landlord fails to provide these repairs, the tenant can take several courses of action. They may issue a complaint to the Inspections & Code Department, which will launch an inspection within 72 hours, unless the situation is deemed an emergency. Inspectors will visit the unit and take pictures of the current condition. If repairs need to be made, landlords have 45 days to comply. 
Tenants may also decide to repair issues themselves and deduct the cost of the repair from that month's rent. This option requires tenants to notify the landlord of their intent to repair and deduct their monthly payment accordingly. Many of the speakers stressed, however, that in the state of Georgia, tenants may not withhold rent altogether due to lack of repairs. Once payments stop, landlords are able to begin the eviction process. 
Georgia Legal Services Program offers free civil legal services to low-income or senior-aged Georgians. Many of CSU's students are Columbus natives, so this issue may have great effect on themselves or their family. It is important to know the rights granted to tenants, especially as so many students are first-time renters, so that landlords do not take advantage of them. 
"Evictions are not just a symptom of poverty," said EPP Director Susan Reif,  "they are a cause of poverty." 
Leave a Comment
About the Contributor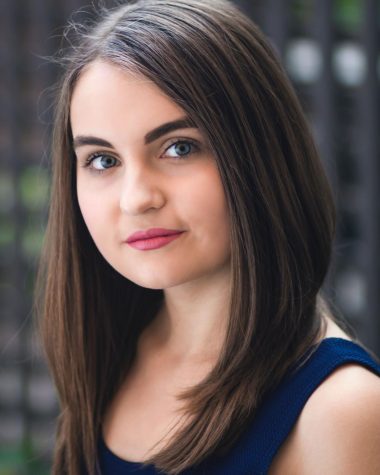 Ashley Peterson, Social Media Editor
(She/her) Ashley is a theatre major who loves to focus on issues that concern the community of Columbus. She graduated from CSU in Spring 2021,