Exploring Columbus' Historic Black Heritage Trail
    This Black History Month, consider touring the Black Heritage Trail located throughout downtown and midtown Columbus. The recreational trail features 30 points of interest related to Black American history dating back to the 1800s. It provides a fascinating look into the lives of Black Americans that called this city home. Here are four sites to give you an idea of what to expect from this tour.
    The Dillingham Street Bridge in downtown Columbus sits outside of CSU's Yancey Center at One Arsenal Place. The original covered bridge was built in 1832 by Horace King and his owner, John Godwin. The bridge was destroyed during the Battle of Girard in 1865, the final battle of the Civil War, but was then rebuilt by King. He would also complete several repairs over the years. 
    Primus King (1900-1986) was a civil rights activist who, on July 4, 1944, attempted to vote in a Georgia Democratic primary. King was turned away at the door, despite the existence of the Fourteenth, Fifteenth, and Seventeenth amendments to the U.S. Constitution, along with a recent ruling by the Supreme Court in the case of Smith v. Allwright in June of that year, which overturned the Texas state law that authorized parties to include the use of white primaries. After his dismissal, he would file a lawsuit against the Muscogee County Democratic party which he would win. His marker sits outside of the Columbus Consolidated Government building.
    The Claflin School was originally built in 1868 and was the first school created for the education of African Americans after the Civil War. It was a two-story elementary school with four classrooms and was expanded in 1921 with a larger masonry building. The original structure burned down in 1958, but two of the expansions still remain. In 2020, the school opened as affordable housing.
   The home of Ma Rainey (1886-1936), known as the "Mother of Blues", can still be found today on 5th Avenue. The legendary blues singer was a Columbus native and began her career here at First African Baptist Church when she was a teenager. Her illustrious career would span several decades, and she would perform with notable names like Thomas Dorsey and Louis Armstrong. She influenced an entire generation of blues singers and created what we know now as "classic blues".
   As university students, we are always striving to better understand our environments so that we may improve them. Trails like this are a key way to learn and understand where we come from. They add a sense of solidity to things that might otherwise seem foreign and abstract. If you are able, please consider checking out the tour for yourself. You may be surprised at what you learn!
   Information on the tour can be found on the Historic Columbus website at https://www.historiccolumbus.com/tours.
View Comments(1)
About the Contributor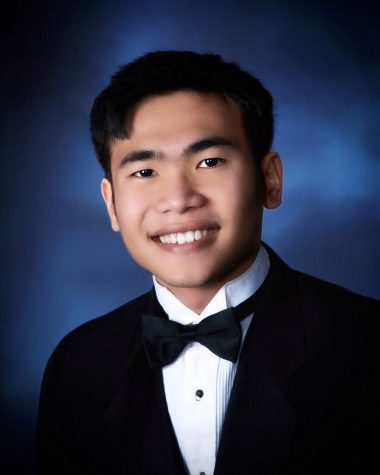 Vinh Huynh, Photographer



Vinh is a junior Art major. He became the photographer of The Uproar in his first semester at CSU. He enjoys photography and painting. His goal is...