Going to Pasafest, 2022: the Spiritual in Art and the History of Pasaquan
BUENA VISTA – This year's Pasafest opened on a cool, rainy morning though this didn't stop attendants from coming out to the Pasaquan grounds in celebration of art, the culture of the southeast, and the history of Pasaquan.
Entering Pasaquan, in celebration of Pasafest, one could grasp the creative propulsion and passion that went into the design of Pasaquan. Walking through the grounds and building St. EOM had envisioned and brought into reality is nothing short of fantastical and inspirational.
It is no mystery as to why artists and vendors drive from Macon, Albany, Athens, and Auburn in pilgrimage to the festival each year to immerse themselves in the active creative energy at Pasaquan. A creative passion and love began with Eddie Owens Martin, known better as St. EOM, pronounced Ohm.
In the early 1920s, at the age of fourteen, Eddie Owens Martin ran from home headlong for Atlanta, leaving the abuse of his father behind. He would reach Atlanta, make his way forward to Washington, D.C., and finally arrive in New York City.
St. EOM – artists, fortune teller, spiritualist, and creator of Pasaquan returned to Georgia during the 1950s and settled in Marion County, Ga, shortly after the passing of his mother. Left to him were a small homestead and four acres of land.
There St. EOM continued his fortune-telling work, saving his funds for what would be the beginnings of Pasaquan. In 1957, the construction of Pasaquan's first walls began. It was then that St. EOM became the first Pasaquoyan.
For the next few decades, Pasaquan developed, drawing in college students, artists, musicians, and filmmakers. St. EOM continued his work in the construction and growth of Pasaquan.
During this time, the local perception of Pasaquan "over time it sort of built a reputation of being a haunted place, a place of superstition, people thought the artists [St. EOM] did witchcraft," says Charles Fowler, current Caretaker of Pasaquan.
In truth, Charles Fowler says, "people were probably making up rumors over a queer artist who was just building his own place and practicing his own form of spirituality."
The fusion of art styles and designs found in African, Pre-Columbian Mexico, and Native American cultures can be seen through Pasaquan's 900 feet of painted walls and major buildings.
St. EOM's dream to create a space where the past and the future could merge, where various cultures could come together in peace, and creative spirit was made a reality in Pasaquan.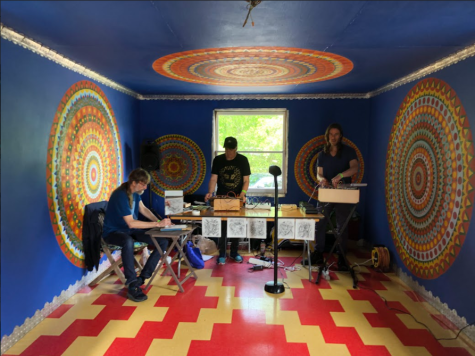 Unfortunately, after years of declining health, St. EOM committed suicide in 1986. Pasaquan, the dream of artistic connection across time and culture, began to fade.
In 2014 the Pasaquan Preservation Society and the Kohler Foundation teamed up with CSU to restore Pasaquan and bring St. EOM's dream back to life. After two years of construction and restoration, the Kohler Foundation gifted the fully restored Pasaquan to CSU.
Since 2016 Pasaquan has been under the care of CSU. Professor Michael McFalls is the current Director of Pasaquan with Charles Fowler the Caretaker.
When asked what has Pasaquan meant to artists and attendees, Charles Flower believes "people have built a kind of community out here. Like-minded folks who like this kind of work just want to be here. For attendees, being immersed in all of [Eddie's] artwork and learning about Eddie's life brings people together."
For the future of Pasaquan, Charles Fowler, with the other Board Members of the Pasaquan Preservation Society, hope to generate a "sound" by bringing in a variety of experimental musicians and inviting artists to open the door toward imaginative and elevating art styles.
The Pasaquan Preservation Society's mission is to preserve the legacy, the dream that Pasaquan is founded on, and to share St. EMO's ideas of uniting the ancient past with the far-off future, of the life found in his art, and of his spirituality.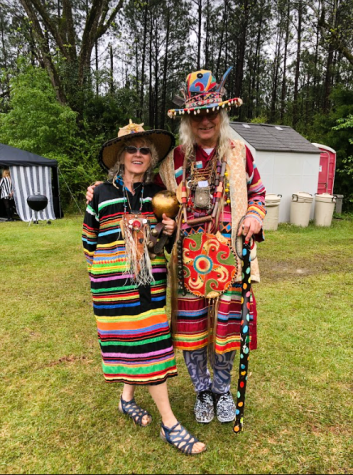 St. EMO's dream lives on and continues to bring artists and attendees of all cultures, ethnicities, and backgrounds.
Pasaquan is located at 238 Eddie Martin Rd, Buena Vista, GA 31808 and is open from Friday, Saturday, and Sunday from 10:00 am to 5:00pm. For more information regarding Pasaquan and Pasafest, visit https://pasaquan.columbusstate.edu.
View Comments(1)
About the Contributors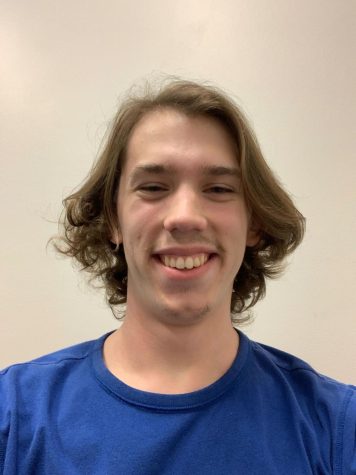 Jonathan Stringfellow, Reporter
Jonathan Stringfellow is an English Literature Major at Columbus State University and aims to be and English Literature Professor. He writes short stories...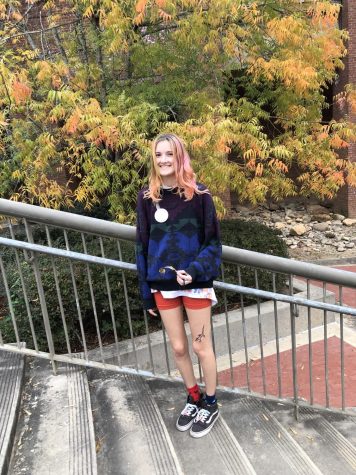 Fern Whitmire, Illustrator
Fern is a senior at CSU. Art major with a focus in painting and sculpture. Fern loves creating and having a good time.