How locals will continue the Passover tradition in midst of the COVID-19 pandemic
Passover, also known as Pesach, is one of the most celebrated holidays in Judaism. How will locals continue to recognize it, when social distancing prevents large gatherings?
Passover or Pesach (PEH-sach) is a holiday in Judaism that honours the slavery of the Israelites living in Egypt and their eventual exodus. This year, the holiday will begin on the evening of Wednesday, Apr. 8 and will end on Thursday, Apr. 16. Because of Governor Brian Kemp's recent shelter-in-place order due to the COVID-19 pandemic effective from Apr. 3 to Apr. 13, locals are having to recognize the holiday differently this year.
One local Reform Congregation synagogue, Temple Israel, began to address the COVID-19 pandemic three weeks ago in a live-streamed congregational meeting. In the meeting, Temple Israel President Tiffany Broda personally recommended that "congregates 65 or older…showing symptoms of illness or even allergies…having recently travelled to a country known to have exposure to coronavirus…exposed to someone with coronavirus…are immuno-compromised or have pre-existing conditions…or are currently recommended to work or go to school from home" stay home.
"For those of you in need, we have an established food delivery system in place for home-bound individuals," stated Tiffany Broda during the meeting. The Temple President answered questions from the congregation for the remainder of the meeting, noting that events during March would be cancelled, including temporarily closing the synagogue's religious school. The temple also announced a temporary closure of Shabbat services until mid-April.
Passover practices include strict dietary changes and traditions. "Passover is the difficult one," said Ken Broda, an AP Macroeconomics teacher at Columbus High School, CSU graduate, and congregate of Temple Israel. "No leavened bread for the eight days of Passover. That's the hard thing [about it]." Instead, Jews typically consume matzah, or unleavened bread, during the eight days of Passover.
One of the key Passover traditions is the Seder (SAY-der), an intricate, orderly ritual meal that Jews generally observe once or twice during this period. Before the feast begins, Jews read the Haggadah (Ha-ga-DAH) that retells the story of Exodus.
In order to observe the shelter-in-place order, Temple Israel plans to allow anyone to borrow a Haggadah from the synagogue for Passover. Additionally, Rabbi Beth Schwartz will hold a virtual Seder through a Zoom broadcast. Temple Israel intends to invite its congregation to the Seder via email, according to a public Facebook post they wrote on Apr. 2.
The conservative Shearith Israel Synagogue has shared Passover resources for the congregates to use at home through Facebook. They also plan to hold virtual Seders on 8 and 9 Apr. through Zoom.
Despite the difficulties of the COVID-19 pandemic, local synagogues and congregates are finding ways to continue practicing their faith, including the holiday of Passover.
Leave a Comment
About the Contributor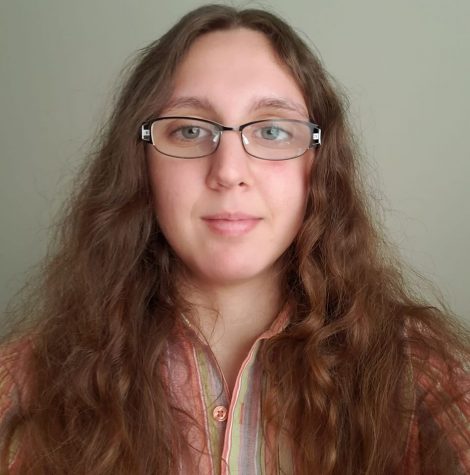 Jessica DeMarco-Jacobson, Senior Copy Editor
Jessica is an English Literature graduate who minored in History. Jessica started working as a reporter for The Saber/The Uproar during her first semester...