President Markwood Presents Pancakes
President Markwood cooks pancakes for students to start the semester
 On Thursday, Aug. 22, students got to enjoy a well-stocked pancake station next to the clocktower with the pancakes being made by theUniversity's president, Chris Markwood. 
    This is the third year that "Pancakes with the President" has taken over the clocktower lawn, and students continued to enjoy the themed pancakes in between their classes. With topping options such as M&M's, berries, and chocolate chips, and pancakes offered in red, blue, or with President Markwood's face on them, there was plenty of room for customization. 
    "I like pancakes, and I like free, so I enjoyed the event," commented Landon Cumbie, a CSU Sophomore. 
    "The pancakes were good for sure," added Luke Hardwick, a CSU junior. They both opted for chocolate chips on their pancakes. 
    This event allowed students the opportunity to get their photo with President Markwood for their Tower Traditions. But for President Markwood, the event was about "interacting with students, being able to see them and talk with them face to face."
    "I also love to cook, so anytime I get to cook, it's a joy. I just hope the students really enjoy it," he added.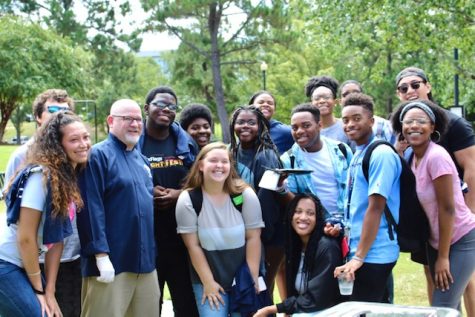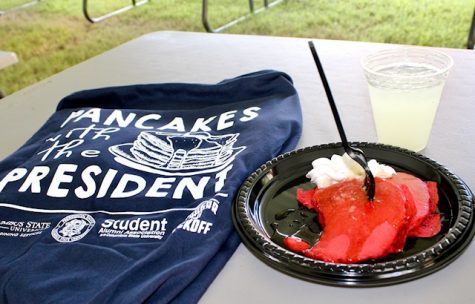 Leave a Comment