Schwob student wins first prize in national competition
   On January 30th, Columbus State University violinist Samuel Abraham Vargas was announced the winner of the 2021 Sphinx Organization Competition's senior division. 
   The Sphinx Organization's annual competition is one of the most well-known classical music competitions in the world, and attracts the most talented applicants from all over the county. 
   The winnings of this prestigious competition include the Robert Frederick Smith prize of $50,000 along with future solo opportunities. 
   Vargas says "My winning is no longer my own; it is the victory of my country, my family, and all who believe in me. This is the win of my school – the Schwob School of Music."
   The organization aims to offer "young Black and Latinx classical string players a chance to compete under the guidance of an internationally renowned panel of judges."
   The 24-year-old scholar studies under Professor Sergiu Schwarts at the Schwob School of Music. He is currently in his third year here at Columbus State pursuing a Bachelors of Music in Violin Performance. He has been playing the violin for 13 years. 
   Vargas says that intends to use his prize money to continue supporting his career and artistic projects. Additionally, the violinist intends to give a portion of his prize money to his own non-profit organization, The Samuel Vargas International Music Foundation. The foundation aims to provide "access to life-changing opportunities through music education" to children all over the world.
   This is not the first time that the Venezuelan-born violinist has won a high profile competition. In 2019, Vargas was named as a winner of the Yamaha Young Performing Artist Competition – a similarly acclaimed competition in the world of classical music. 
View Comments(1)
About the Contributor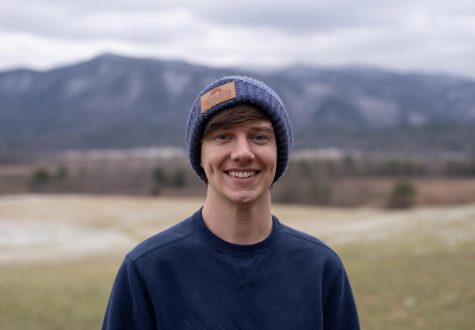 Spencer White, Reporter
Spencer is a junior music major and political science minor. He is an active member of the Honors College at CSU and has hopes to serve in the Peace Corps...