Student Spotlight: What's Cooking with ResLife Staff?
A look into CSU's student employee, Imelda Bacon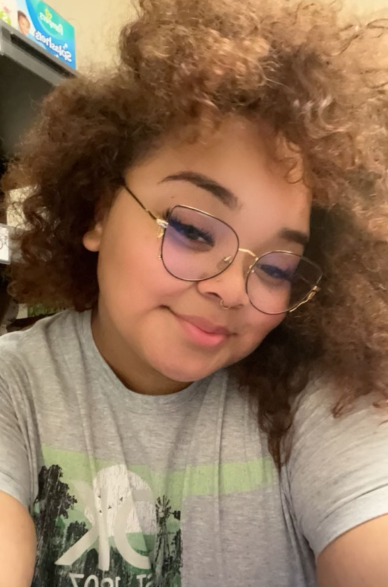 This year on the Riverpark campus, Residence Life has stationed twelve RA's throughout the housing buildings. Within these buildings, RA's are centrally located and positioned to assist new and learning residents with any issues they may have. 
     One such RA exists in Columbus Hall, and her name is Imelda Bacon. Bacon was hired this year as a new student staff member, and this is her first year at CSU. Bacon is currently studying business and plans to have her own business, whether that be a beauty shop, event planning business, or just being present to support others in their ventures.
     "I chose to become an RA because I felt that it would be a perfect way to work on my skills that would fit for my future job," Bacon stated. "It'll also look really good on my resume!" 
     As far as her career at ResLife, Bacon has been a part of planning two events for the residents on her assigned floor. Her first event was called Karaoke in Neon and gave residents on her floor a chance to dress up in neon colors and come sing karaoke in the common room. 
      Bacon's second event was called Adopt a Rock and allowed residents from her floor to decorate and take home their very own pet rock. For each event, Bacon was able to have over 20 residents come out and participate.
     "My favorite part of my job is most definitely the events. I enjoy seeing the residents get together and just enjoy spending time," Bacon stated when asked about her favorite part of being an RA.
   "I also love my coworkers, the relationships I've built here are really something special, and they help make the job more than worth it," she continued. 
    Bacon expressed excitement about being a new part of the Residence Life team, as well as being able to participate in conducting RA recruitment for the 2023-2024 school year. Being part of the recruitment team assigns Bacon more duties and responsibilities. She currently works as one of the social media liaisons for recruitment. 
     "Being an RA may come with its hardships, but do not let that deter you from applying. There are plenty of advantages that come with it, and the experience is five out of five stars," she stated. 
     Bacon is a new face in Residence Life but hopes that as the year goes on, she will become more familiar with her new coworkers and residents alike. 
Leave a Comment