Studying Abroad: After COVID-19
How studying abroad has changed and the correct steps to take to further your education in a new environment
   As COVID-19 vaccinations become readily available and travel bans lift, CSU continues study abroad this fall semester. CSU's Education Abroad program, which includes study abroad, overseas student research, international internships, and service-learning abroad, has been carefully monitoring COVID-19 restrictions in areas such as South Korea, England, Ireland, and Japan. 
    "All of us in the CGE anxiously await the re-opening of study abroad in the 2021-2022 academic year," said Christine Shaw, the Coordinator of Global Engagement, when asked about safely continuing the program this semester. 
  "The CGE staff and others in the CSU administration are cautiously monitoring COVID-19 in these countries through a combined set of resources from the University System of Georgia, the Center for Disease Control, the World Health Organization, and via a contracted security analysis firm, On Call," she continued. 
  For those participating in the program this semester, there are several regulations and guidelines to ensure the safety of students, faculty, and individuals living in these locations. Depending on the country, students participating in semester-long programs may be required to quarantine upon arriving. 
   While the vaccine is not required, the CGE is strongly encouraging students to get vaccinated to reduce the risk of contracting COVID-19 and the likelihood of having to quarantine when exiting and entering a country. Masks are also strongly encouraged. 
   According to Eric Spears, the program's executive director, students are also required to purchase ISIC study abroad insurance, which covers access to health care and medical repatriation in overseas locations.
  "We strive to make global learning fit into your academic program and comfort zone. CSU is a nationally recognized study abroad program that takes the safety of its students, faculty, and staff seriously," said Spears when asked if he had any words of encouragement for students who may feel apprehensive about traveling abroad during such uncertain times. 
   "The CGE will not send students overseas if it deems travel too risky, whether this is related to the pandemic or other concerns, such as terrorism or natural disasters," he continued.
   Although the study abroad program is smaller than usual this semester, with only 13 students currently enrolled, the CGE is offering a variety of programs for many different majors. Students will be traveling to places this fall such as, the Spencer House in Oxford, England, and the University of the Basque Country in Spain. 
   The CGE will be hosting a Study Abroad Fair on Sept. 8 and 9 at the Davidson Student Center and the Riverpark Campus for students interested in studying overseas during the spring semester. During these events, students can meet peers who have previously studied abroad as well as faculty members who will be leading the programs.
  Students can also visit the Center for Global Engagement located in Schuster 117 or visit the CGE's website, https://columbusstate-sa.terradotta.com/ for more information. 
Leave a Comment
About the Contributor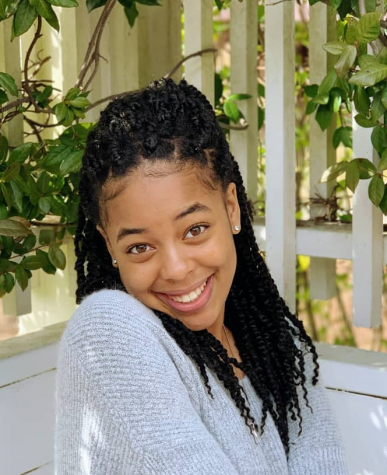 Destinee Williams, Editor-in-Chief
Destinee is a senior English major with a concentration in Professional Writing. She has a passion for writing about social issues that are going on in...