The problematic history behind some of the CSU building names
Several buildings at CSU have connections to a racist, white supremacist past.
  For about the past year, a University of Georgia Board of Regents advisory group analyzed the origin of the names of 75 buildings and colleges across all USG campuses. They recently reported to USG with recommended changes for these building names. 
   The advisory group was created to better understand the historical context behind the names of colleges and buildings, and reconsider institutional racial injustice in midst of the resurgence of the Black Lives Matter movement.
 The advisory board released the results of its task in a 183-page report that recommended USG to rename the wide majority of the names on the list. The advisory board reviewed all 3,861 buildings in the USG system and compiled a list of 878 buildings named after individuals or groups of individuals, companies, or landmarks. 75 of those buildings and colleges were recommended for a name change.  
   The list included the names of seven CSU buildings: Dillingham Place, Illges Hall, Rankin Building, Rankin Den & Dining, Rankin Events Office, Rankin Student Housing, and Woodall Hall. All of these building names have a complicated, racist history behind them.
   The histories of these buildings were researched and written by Dr. Lisa Tendrich Frank, who is an award-winning historian, independent scholar, editor, and writer who specializes in American women, the 19th century, and the American Civil War. She has published several books with The University of Georgia Press and has contributed to various history books. 
   According to the report, Dillingham Place was named after George W. Dillingham (1804-1834), who worked as a city councilman in Columbus. Additionally, he worked as a merchant, relying on the labour of Black American slaves for profit. When he died, all of his slaves were sold at an auction. 
   One of Dillingham's companies purchased Creek Indian-owned lands through fraudulent methods. He found an illegal loophole in the Treaty of 1832, which prevented private individuals from purchasing land from independent tribes. The Dillingham Bridge is also named after him.
   Illges Hall is named after John Paul Illges, Sr. (1881-1957), who worked as a local businessman in Columbus. His father, Abraham Illges, worked for the Confederacy as an intelligence agent and returned to Columbus to invest in several different businesses: mills, manufacturing companies, and banks. John Paul joined his father in business.
   According to the report, the Illges family owned several textile mills and cotton gins. One of John Paul Illges' businesses, the Muscogee Brick Company, used prison convict labour. He housed the convicts in cages "half the size of a boxcar," and had spikes attached to the ankles of the Black labourers to prevent them from escaping, 
   The report condemns Illges' usage of prison-industrial labour and the mistreatment of his workers and recommends that the names of this building be changed. 
   All of the Rankin buildings were named after James A. Rankin (1806-1880), who emigrated from his native Scotland to live in Columbus. After working as a clerk in a grocery store, Rankin established a mercantile farm with his brother. 
   Their business became successful, and the Rankin brothers purchased land and slaves as an investment. By 1860, Rankin owned 30 Black American slaves. He was a vocal supporter of the Confederacy. As a result, Rankin denied basic human rights to others for his own financial and social gain.
   In addition to his farm, Rankin also owned a hotel which eventually burnt down in 1879 and was subsequently rebuilt a year later. He also served as a director of the board for the Georgia Home Insurance company, a member of the board, and a stockholder for the National Bank of Columbus.
   Lastly, Woodall Hall was named after William Clyde Woodall (1878-1971), a local journalist, historian, and founder of Columbus College which later became CSU.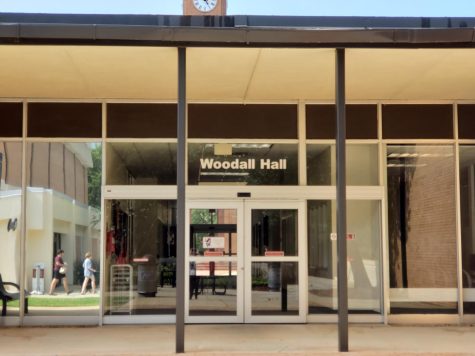 Woodall became a journalist in 1893 when he began working for the Columbus Ledger. This paper later merged with the Columbus Ledger to become what is now known as the Ledger-Enquirer. Woodall also wrote a weekly column in The Atlanta Constitution, which later merged with The Atlanta Journal to become the Atlanta Journal-Constitution. He worked in journalism for seven decades and gained social and financial success with his work.
   His journalistic work focused on commercial trends in the South and the history of the region. However, the report says that his historical articles "describe enslavement and racial inequality in the post-emancipation South…[to] justify white rule and …disparage the predicaments of African Americans."
      Woodall opposed integration. He questioned the motives of these protestors who demanded equal opportunity in education and labeled them as "agitators." Woodall also used racist terms to describe Black Americans. Woodall also mocked the Black community through white supremacist humour. He made fun of their supposed inequality and depravity compared to white people. 
   The report contains this account of Woodall's white supremacist views:
When Black residents in Columbia entered white churches for "kneel ins" Woodall [considered their protest as impure]. In a letter to the Atlanta Constitution, he called the acts "planned invasions" and "part of a deliberate campaign" that were not "for the purpose of worshiping God." The churchgoers were, in his words, "in no sense just casually going to church."
   During Woodall's tenure as a member of the Muscogee County Board of Education (1940-57), he helped create Columbus College. The decision of Brown v. Board was ignored by Georgia and Columbus officials alike. 
   Black Americans living in Columbus protested against the board's refusal to integrate schools in Columbus. However, Woodall ignored the demands of the protestors and the Columbus Black American community as a whole and helped ensure the schools would remain segregated for the remainder of his tenure. 
   The segregated schools in Columbus provided an unequal education for young Black students in the city. One of the reasons for this was that Black schools had class sizes twice as large as white schools. Additionally, white schools received twice as much funding as Black schools. Furthermore, the board paid Black teachers half as much as white teachers. 
   The report strongly advised changing the names of these seven CSU buildings, along with many others across the 26 USG campuses. 
   On Nov. 22, 2021, USG publicly announced that it would not "pursue name changes" despite the recommendations of the advisory group's report. They also made some other comments in regards to their decision.
   Many USG professors, faculty, staff, students, and student organizations have publicly criticized USG's decision on social media. Dawgs Demand Better, a student-run campaign for racial justice at UGA, denounced UGA's refusal to change the building names as "performative." 
   Dr. Janet Frick, associate professor of behavioral and brain sciences, shamed USG with the following tweet: "Let's be clear what happened: a committee of dedicated people worked for over a year and recommended renaming 75 buildings or colleges/departments across the USG named after overt racists and slaveholders. The Board of Regents voted down these recommendations en masse."
   A group of UGA students created a campaign called "Rename Grady," which aims to encourage USG and UGA to rename UGA's Grady College of Journalism & Mass Communication because Henry W. Grady was a white supremacist. Rename Grady's campaign mission suggests replacing the college's name for the honor of Charlayne Hunter-Gault, a civil rights activist and journalist who was the first of two Black American students to attend UGA.
   In a public statement, Rename Grady criticized USG's decision to "keep the names of known racists, segregationists, and white supremacists' ' on the name's of college buildings. They argued that the decision supported racism and the upholding of white supremacy. Furthermore, they felt that it disregarded USG's BIPOC faculty, staff, and students. They urged USG to reconsider the advisory group's recommendations and rename the buildings.
   At the time of publication, USG has stated that it will continue pursuing actions that reflect the strength and energy of Georgia's diversity. They have not expanded on what this means specifically.
Leave a Comment
About the Contributor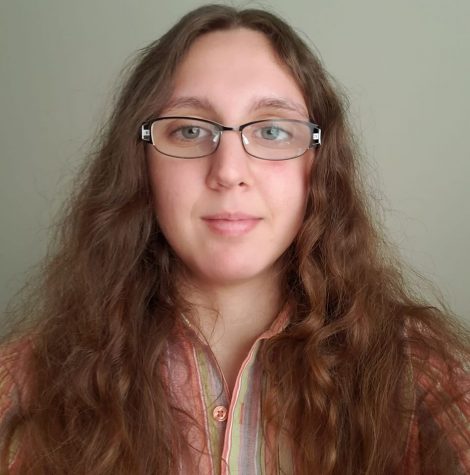 Jessica DeMarco-Jacobson, Senior Copy Editor
Jessica is an English Literature graduate who minored in History. Jessica started working as a reporter for The Saber/The Uproar during her first semester...