The Uproar staff members invited to USG's Academic Recognition Day
The Board of Regents invites the second staff member from The Uproar to Academic Recognition Day
   Academic Recognition Day is an annual award ceremony that recognizes students from all 26 USG universities. According to the USG website, each student that is selected has a 4.0 GPA, reflects their university's best qualities, and strives for excellence in their academic pursuits. 
   In previous years, the honorees received a resolution from the Georgia House of Representatives and a letter of commendation from USG Chancellor Steve Wrigley. As the annual celebration enters its 34 year, the Board of Regents recognizes an Uproar staff member for the second year in a row. 
   Ivey Milam, a former reporter and editor for The Uproar, and Jessica DeMarco-Jacobson, a former reporter, copy editor, editor-in-chief, and the current senior copy editor, are both recipients of the award. Both students have exhibited strong leadership skills, dedication, and academic excellence. 
   Milam received USG's Academic Recognition in the late Fall of 2021. Milam worked on the paper from August of 2017, during which time she was a dual enrollment student, and December of 2018, before deciding to pursue a degree in nursing. 
   "I've spent over 100 hours volunteering in the ICU at Piedmont Columbus Regional, which is actually what sparked my interest in the field of healthcare and specifically nursing," stated Milam when asked about extracurricular activities that she felt contributed to getting selected for the award. "Being introduced to the idea of caring for people one-on-one and forming therapeutic relationships, as a close friend of mine once said, lit a fire in my belly and inspired me." 
   "Additionally, my time working for The Uproar, the Academic Center for Tutoring, and Momentum, the school's student-led academic journal, provided me with multiple opportunities to further contribute to my learning as well as the school…Similarly, I appreciate my time spent in Science Journal Club, with the Honors College, and participation in several research projects, to include an emotional resilience study led by Dr. Diana Riser and Stephanie Clarke, and a coronavirus literature review," she continued. 
   DeMarco-Jacobson, who was nominated for the 2022 Academic Recognition Award, has worked on The Uproar since September 2018. She has similarly been involved in several extracurricular activities including, Honors College, Sigma Tau Delta English Honor Society, and the CSU International Relations Club. 
   DeMarco-Jacobson is also currently undertaking a second semester studying abroad at Oxford University, where she works as a Features Editor for Cherwell. 
   She has won a variety of academic excellence awards at CSU including, the CSU Faculty Cup Recipient, Student of Excellence Award for the CSU English Department, Scholarly Activities in Humanities Award, and she is a three-time recipient of the Carson McCullers Literary Award.  
   When asked how she feels she reflects the university's best qualities, Milam stated, "Firstly, let me start with that I am human and have made countless mistakes, both professionally and personally, during my time at CSU. Have I perfectly upheld our university's core values? No. But do I appreciate my university and the opportunities and resources it has afforded me? Absolutely. And with that said, I feel that I have strived to pursue my academic passions, both in and outside of nursing, in addition to offering what I can to the community through volunteer work and student-led events." 
  "At the end of the day, I can contentedly say that my time at CSU has built me into a better professional and lifelong learner. In particular, I have endless gratitude for the professors that have taught and mentored me, especially Dr. Daniel Holt, Dr. Katey Hughes, Dr. Lauren King, Ms. Jaimie Gonzalez, Dr. Wade Holley, Ms. Chandler Padgett, and Ms. Elizabeth Mathis," she continued. 
Leave a Comment
About the Contributor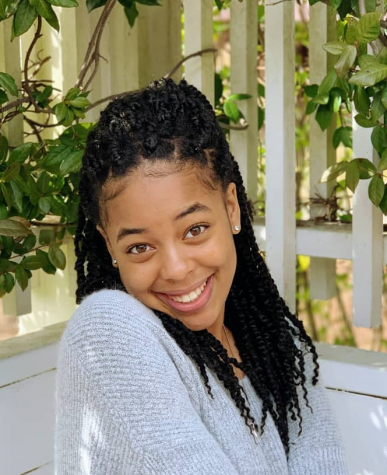 Destinee Williams, Editor-in-Chief
Destinee is a senior English major with a concentration in Professional Writing. She has a passion for writing about social issues that are going on in...