A History of Black Filmmaking
   The art of filmmaking changed storytelling overnight, and it's been drawing in hungry viewers ever since. The silver screen has shown countless heroes and heroines, villains and evil-doers, and timeless stories we have shared for generations. 
   In order to understand how film has changed our way of life one must examine all aspects of filmmaking and its history. One such aspect is the Black film community, and how it has been consistently disregarded and underappreciated. However, Black filmmakers have been making history in filmmaking as long as the industry has existed. 
   One of the first Black American directors was Oscar Micheaux. As a director and independent producer, Micheaux had made over forty films during his career. Micheaux's most popular and well known films are, "Within Our Gates" and "Murder in Harlem." Both films are centralized on themes relating to the Black community and racial tensions that exist within the South. 
   Much of Micheaux's work was being filmed, produced, and shown during the Great Migration, a period in American history which saw over six million Black people move away from the rural South. The Producers Guild of America called Micheaux, "the most prolific Black – if not most prolific independent – filmmaker in American cinema."
   Spike Lee had garnered a cult following since his films, "She's Gotta Have It" and, "Do the Right Thing." Lee's use of unique camera work and the themes used in his storytelling have been a wellspring for refreshing creativity for audiences. At the same time, Lee has examined racial tensions in America and the Black community in his work. 
   Lee's recent film, "BlacKkKlansman" was a heart-pounding, biographical crime film following the career of Ron Stallworth, who successfully infiltrated the Ku Klux Klan during the 1970s. Film critic Helen O'Hara said, "There are few filmmakers as consistently, burningly passionate as Spike Lee. This vital and timely work that's up there with his best, gut-wrenching sting in the tail."
   The actress and singer, Ethel Waters, made her screen debut in the 1929 film, "On With The Show!" Historically it was the first all-talking, all-color film by Warner Bros. Waters would later on perform in her most recognizable film, "Cabin in the Sky" released in 1943. That year the film was nominated for the Academy Award for Best Original Song sung by Waters.
   The 1943 release of "Cabin in the Sky" had been banned from Memphis, Tennessee. The ongoing journal series, "Banned From Memphis" said that the film's ban was due to "the Memphis Board of Censors passed a resolution that ordered 'no moving picture shall be exhibited…in which an all negro cast appears.'" The ban wouldn't be removed unil 1955. 
   Richard Roundtree, helped start a sensation in theaters across America with the release of the original 1971, "Shaft." Roundtree's first role made for a legendary introduction for the Black community. The New York Times noted, "the movie has grossed about $82 million today, on a budget of $500,000 and helped save MGM from bankruptcy."
   With the success of the 1971, "Shaft" film it began franchise and quickly developed into a trilogy, including a TV series. In 2000, audiences saw a reboot of the series starring Samuel L. Jackson as John Shaft II. Jackson would reprise the role again in 2019 alongside Jessie Usher as John "JJ" Shaft Jr. and with Roundtree returning as the original John Shaft.
   Time and time again the journey of black actors, actresses, and directors has been obscured, derailed, and unaccredited. Their efforts and talents underappreciated. Yet, had it not been for the Black film community, and their effort to share their stories, we may never have seen such beloved and historical films.
View Comments (3)
About the Contributor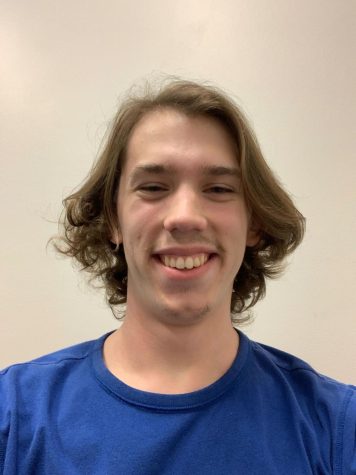 Jonathan Stringfellow, Reporter
Jonathan Stringfellow is an English Literature Major at Columbus State University and aims to be and English Literature Professor. He writes short stories...