A Review of "R+J: Theory"
Dive deep into the heart of small town theatre with a review of Muddy Water Theatre Project's performance of "R+J: Theory"
Muddy Water Theatre Project owners, Benjamin Redding and Austin Sargeant, hosted one of three nights of theater at the Columbus Convention and Trade Center on Friday, Nov. 19. Both Redding and Sargeant worked to make the show more than just an event, but an experience. The night's main event, "R+J: Theory," was brought back by Muddy Water Theatre Project after a successful run just over a year ago. The show was highly praised on social media, and intensely in demand, resulting in an oversold venue on Friday night.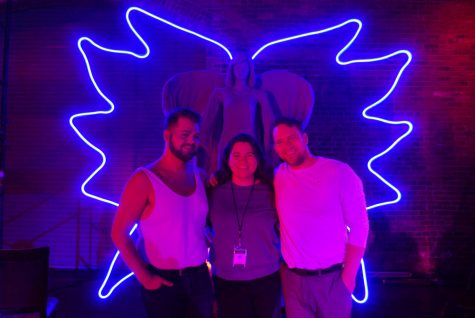 "R+J: Theory" was written, directed, and choreographed by Muddy Water Theatre Project's own Redding. The show was created as a modern musical retelling of the Shakespearian classic, "Romeo and Juliet." 
    The night also included a tour of local vendors before the show began. Guests could browse booths selling handmade crafts, get henna tattoos, or get their hair bunned and braided by salon professionals. The shops were set up in tents adorned with comforting lighting and decor.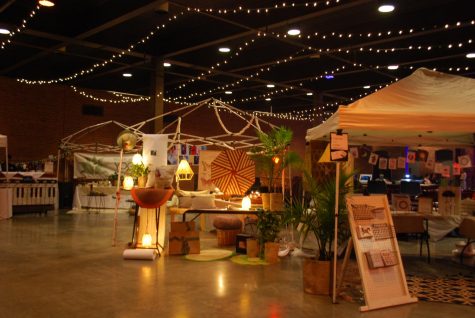 If the vendor booths set a comforting atmosphere, the cast set their own theatrical tone to the pre-show events. They were dressed down, mostly in white, adorned with varying eye masks, and roaming around the venue in an act of performance; not to be talked to or interacted with, but observed. 
   Even before the pre-show, preparations for the performance were being made, with the entire cast and crew enthralled in last minute perfections of their work. 
    "My favorite part would have to be the part before the show; us getting into mics, doing fight call, or going over notes…It gets me excited to see all of us really focus in on the show we're about to do," commented Ronnie Walker, senior performance major at CSU and cast as the nurse in "R+J: Theory."
   The show retold the classic tale with their own modern twist. Opening on a loudspeaker monologue, in a voice reminiscent of the iPhone's Siri, the tone was set for the play aiming to make a statement and comment on gender stereotypes. While Romeo and Juliet adhered to their gender roles, various other castings fell differently with characters such as the nurse and Mercutio being casted in opposite genders. If anything, this breaks the wall of limitations on casting and opens the world of theater to varying character possibilities with a gender non-confroming approach.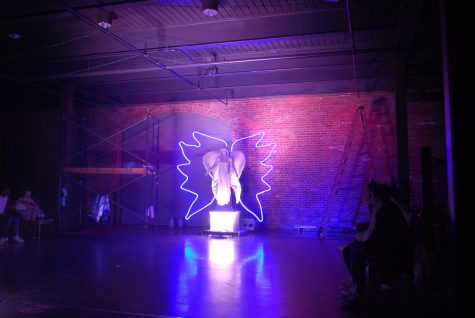 While nearly all of the lines in the play were direct quotes from the classic, the show relied heavily on dance and other aspects to retell the story in a new light. In the hour-long performance, dialogue was gracefully few and far between. The performance flowed through dance and music of the 21st century and was basked in intricate lighting schemes to set the stage. 
   This contemporary style was additionally reflected through clothing. Characters could be seen in costumes varying in style anywhere from laid-back in sweatpants and fanny packs, or dressed in hipster chic clothing of modern style, even to leotards and avante garde dress.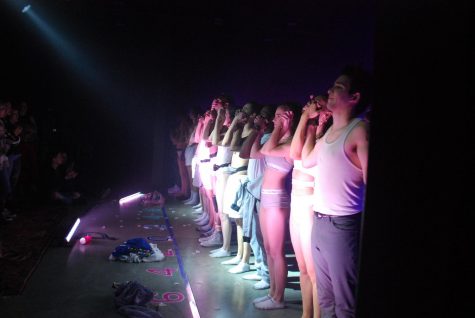 The show ended on a note of togetherness, as the cast became deconstructed versions of their characters; stripped down in levels of clothing as well as raw and vulnerable emotion. The cast then came forward for final bow, bringing a roar of applause from the crowd. Curtain call soon transformed into free-style dancing as the sea of guests crowded the stage-turned-dance floor with dancing, hugs, and numerous requests for photos. 
   "R+J: Theory," while it dove deep into the heart of the theater world that reaches far beyond the realms of small town Columbus, still managed to maintain a sense of community. The environment was welcoming, and the story felt personal. 
   "I grew up in Columbus, I've lived here my entire life, so getting to see the way the community responds to this and share this story in this way, is something very special to me," said Jasper Howell, the show's Benvolio and a senior at CSU.
   Upcoming events include "Assassins" coming in February of 2020, and "Steel Magnolias" coming in April of 2020. For more information on upcoming projects, you can visit Muddywatertheatre.com, or find them on any of their social media platforms. 
Leave a Comment
About the Contributor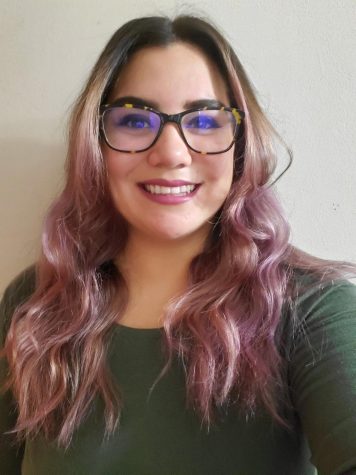 Paige Adams, Reporter
Paige is a reporter with the Saber at CSU and a senior English major. Her track is creative writing, so she didn't expect to find herself loving to learn...