Fall Into These Spooky Recommendations
Now is the perfect time to curl up with these recommendations to get into the autumn spirit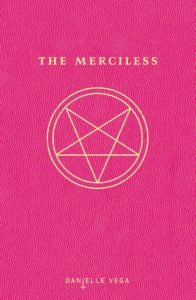 "The Merciless" by Danielle Vega
  If you wanted a perfect mash-up of "The Craft" and "Mean Girls," look no further than this young adult book. Sofia Flores is the new girl at school and is quickly swept into the group of popular girls. They seem like nice girls, until they decide they need to perform an exorcism on one of their fellow students. Sofia doesn't see a way out — that is, unless she wants to be next. This book is such a captivating read, and it's great for the spooky season. This may be a young adult book, but it is extremely gory, so beware.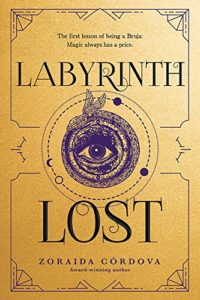 "Labyrinth Lost" by Zoraida Córdova
Many of us wish we had magical powers. Alex, a powerful "Bruja" from a line long of brujas/brujos, wants nothing to do with her powers. She goes as far as casting a spell to remove her powers, sending her family and loved ones to the land of the Los Logos. Now, Alex has a limited time to save them before they are gone forever and an evil god is unleashed onto the human world. If you are a fan of magic and adventure, this will be right up your alley. This book is extremely diverse, focusing on Mexican culture and spirituality and features a LGBTQIA+ main character.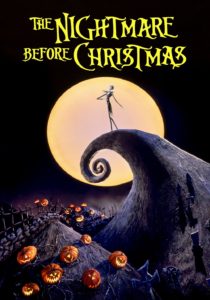 "The Nightmare Before Christmas," directed by Tim Burton
If you've never seen this classic, then you are truly missing out. This claymation story follows Jack Skellington, the Pumpkin King of Halloween Town, as he discovers Christmas and decides to recreate the joy of Christmas in his own spooky town. The greatest thing is that you can watch this movie for both Halloween and Christmas, and it will fit in nicely with the holiday spirit.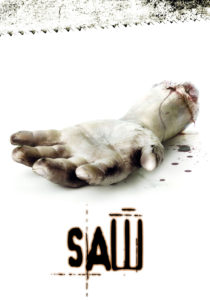 "Saw" franchise by multiple directors
If you like torture and gore and have a few hours to kill, the"Saw" franchise is right up your alley. "Saw" is an eight-part movie franchise that, by the end, you will find they are all somehow connected to each other. Jigsaw sees wrong-doings in society and is nice enough to give people an opportunity to atone for their sins, after he kidnaps them and forces them to mutilate themselves or someone else with a tricky trap or puzzle. The death scenes are pretty iconic, and there is no shortage of blood and guts.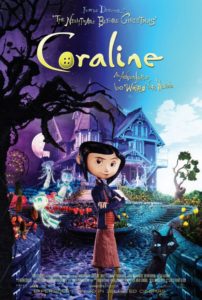 "Coraline," directed by Tim Burton
  Coraline is a young girl who is unhappy and frustrated with her parents and their decision to move into a new house. After moving into their new home, she discovers a door that leads her to what appears to be a perfect version of her real-life home and friends. Everyone may have buttons eyes, but the Other Mother is so nice and caring — so nice that Coraline almost wants to stay forever…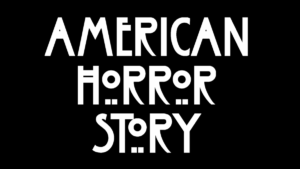 "American Horror Story," created by Ryan Murphy and Brad Falchuk
American Horror Story (AHS) is a horror anthology series that follows a unique theme each season. No matter what you may find scary, AHS has covered a little bit of everything through its eight seasons. The show can be very graphic, so beware. If you prefer to binge watch, the first seven seasons are on multiple streaming services. The eighth season is currently airing and focuses on a small group of survivors after an apocalypse. The show is known for its stunning actor performances from Sarah Paulson, Evan Peters, Jessica Lange, Angela Bassett, and Lady Gaga.
Leave a Comment