Gov. Kemp urges South Georgia to brace for Hurricane Dorian
The tropical storm threatens Florida but may also affect Georgia counties
Hurricane Dorian had been moving toward the US , sending Florida into a state of emergency. A sudden shift northwest, however, means that it could also impact South Georgia. Gov. Kemp declared 12 Georgia counties to be in a state of emergency late Thursday afternoon. These areas are Brantley, Bryan, Camden, Charlton, Chatham, Effingham, Glynn, Liberty, Long, McIntosh, Pierce, and Wayne Counties. 
The storm is forecasted to make landfall on Monday as a Category 4 storm. Georgia is expected to experience heavy rain, wind, and possible flooding as a result. CSU issued a statement on the storm August 30th,, expressing that classes will continue as normal next week. If students are impacted by the weather to the point that they cannot attend classes or work, they are encouraged to reach out to faculty and supervisors. 
Gov. Kemp urged residents to be prepared for any changes in Dorian's path. Georgia highways may see congestion due to Florida residents evacuating to the north. 
Update September 2nd at 10:12 a.m.
Gov. Kemp announced that, starting at noon on September 2nd, residents east of I-95 in Bryan, Camden, Chatham, Glynn, Liberty, and McIntosh Counties must evacuate due to Hurricane Dorian.
This story will be updated as it unfolds.
Update September 3rd at 6:36 p.m.
Georgians residing east of I-95  in Bryan, Camden, Chatham, Glynn, Liberty, and McIntosh Counties have been ordered to evacuate. All 4 lanes of traffic on I-16 are running westward in order to aid those evacuating the coast. Georgia DOT Commissioner Russell McMurry urged residents to plan ahead and carry supplies.
Update September 4th at 9:57 p.m.
Up to 2,000 Georgia National Guard personnel have been authorized by Gov. Kemp to respond to damage caused by Hurricane Dorian in the state.
Leave a Comment
About the Contributor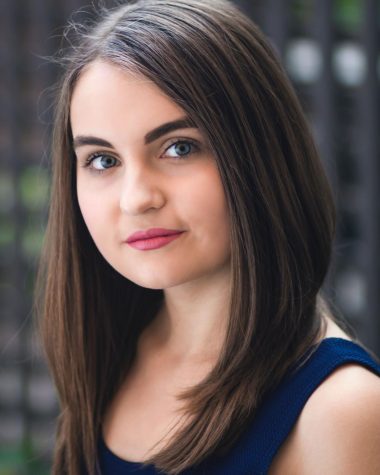 Ashley Peterson, Social Media Editor
(She/her) Ashley is a theatre major who loves to focus on issues that concern the community of Columbus. She graduated from CSU in Spring 2021,