Read our March issue!
Hello students,
We are now roughly in the half-way point of the semester, something that is difficult for me to believe! I hope you all have been juggling all the different parts of life, including classes, jobs, and whatever extracurriculars you may be involved in. Please take some time to do something that isn't strictly productive. Relaxation is a very important part of keeping yourself going.
In this issue, you will find tips on how to live more sustainably, information on our eSports team, new safety measures available to students, and much more! We also touch on the newly released results of the Faculty Workload Quality of Life survey, which can be of interest to all of us here at CSU. I believe it is important to take into consideration the perspectives of all students, faculty, and staff. Hopefully this survey and its results can spur some positive changes on campus, both structurally and socially.
March is also National Women's History Month, and we felt it important to touch on this as well. We have a timeline of the different waves of feminism as told through literary trends, something I hope will give readers a bit of context as to the path of feminism and its roots.
I am incredibly proud of The Saber staff for all their hard work and passion shown in this issue. I hope you will feel the same. Due to the recent temporary suspension of classes, we have decided to release our March issue online until the circumstances change. You can access our March issue via this link.
Best,
Ashley
Leave a Comment
About the Contributor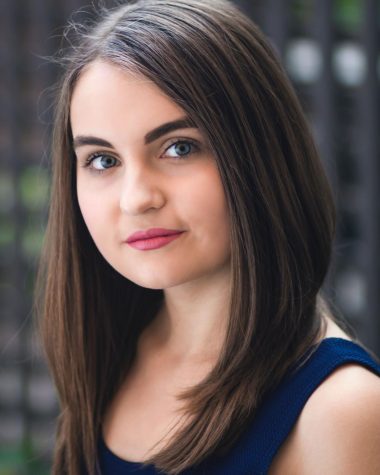 Ashley Peterson, Social Media Editor
(She/her) Ashley is a theatre major who loves to focus on issues that concern the community of Columbus. She graduated from CSU in Spring 2021,