Day of Service 2019
Representing CSU in Volunteer Work – Opinion Piece
   On 24 August 2019, CSU held one of its most popular events with the students, Day of Service.  Day of Service is an opportunity for students, faculty, and alumni at Columbus State to spend a Saturday morning and afternoon volunteering at various locations throughout the city. Participants are grouped together and assigned particular volunteer work, depending on the categories they ranked when signing up: animals, military, environment, and basic needs. I, along with Saber photographer Lyndsey Garnder, were assigned to volunteer at the YMCA in downtown Columbus.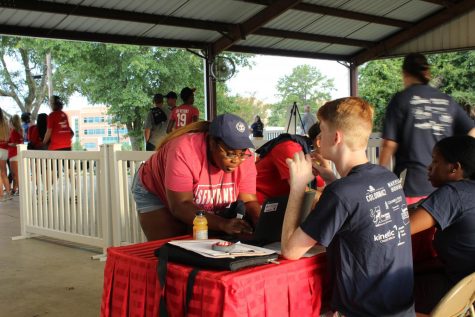 I didn't know what to expect when arriving there, but we were soon greeted by cheerful workers who were thankful for dedicating our morning to helping them. We were broken up into smaller groups to assist in yard work, which included powerwashing the sidewalk, pulling weeds in their garden, adding more soil to the plant boxes, and spreading out pine straw throughout the property. From another's viewpoint, the work didn't seem like much, or important enough to help make a difference to the organization's building; however, the staff at YMCA were excited nonetheless to have more hands to help. The result was an eye-appealing exterior and barbecue sandwiches for lunch from the staff to show their gratitude.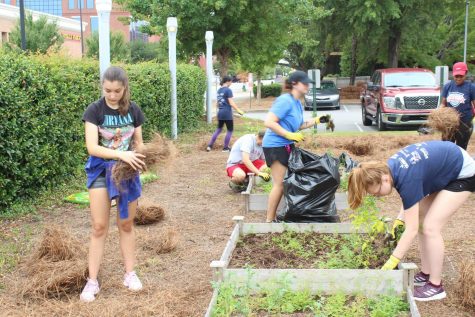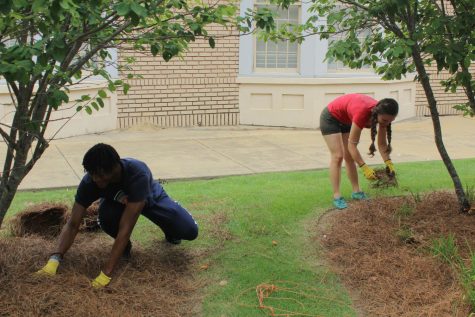 Small acts have significance too. Volunteer work doesn't have to be an elaborate project with long hours and backbreaking work. CSU's Day of Service offers simple but meaningful tasks to complete for community members who need and want them. I enjoyed myself immensely spending time with peers and talking to new people. It also felt great to represent the university through good deeds. This depicts CSU as having a positive environment with those to help you around every corner, and that is definitely something to be proud of.
Leave a Comment