The Pasafest Experience
Unity, Individuality, Harmony, and Good Ole Chattahoochee Hospitality
 Photos by Abbie Lloyd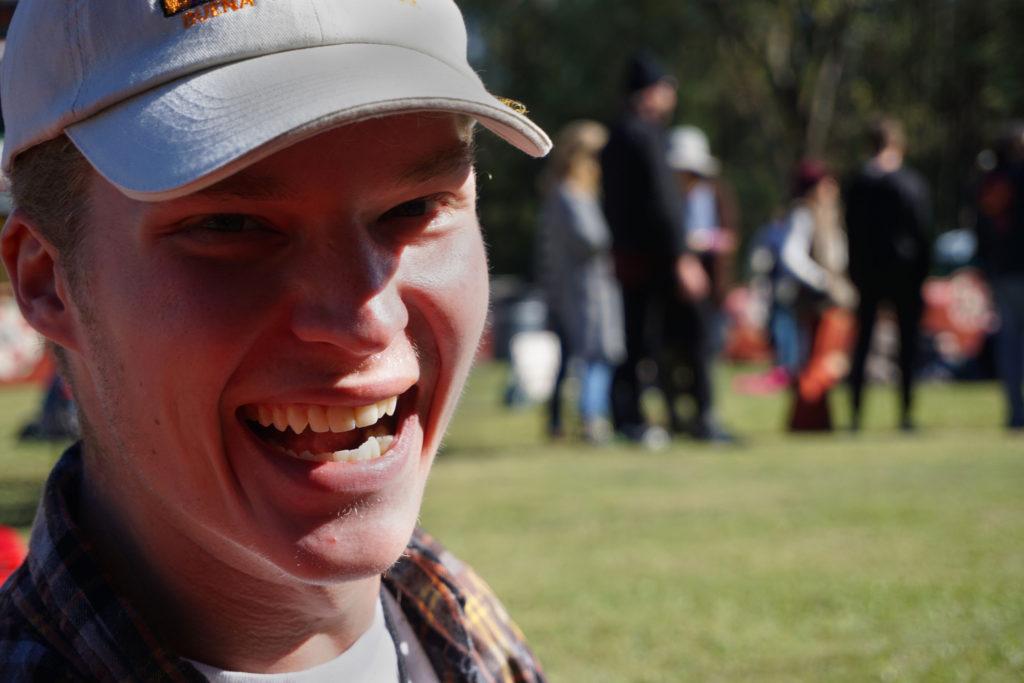 Saturday, Nov. 10 started off crisp and cool with not a cloud in the sky. I was driving from my home in Columbus to Buena Vista, GA. I was heading for Pasafest, which I had been told was an arts festival celebrating Chattahoochee River Valley culture. As I got ever closer to the address, I realized that this festival was nowhere within the city limits of Buena Vista. Forests and fields, clear-cut lands, and dirt roads were staples of this drive, and as I reached my destination, I nearly passed it by. The only reason I caught it was due to the ample amount of vibrant color that shown through the light woods surrounding the entrance of what I would soon find out was Pasaquan. As I pulled into the drive of this artistic compound, I was immediately taken aback by the sheer beauty of the place that I had just entered. I got out of my car and walked past the short and brightly decorated wall surrounding the front of the property and into the entrance which led directly into the house that had previously been owned by the creator of all that was laid out before me.
Eddie Owens Martin, aka St. EOM was born in that very house on July 4, 1908. He was taught to read at an early age by his mother and spent the majority of his childhood helping to support his family as a laborer and sharecropper but ultimately yearning for purpose greater than that of rural living. He would soon have these aspirations come true as he ran away from home at age 14 after a controversial incident with his father and traveled to New York, where he would grow to be known as an eccentric. He spent the rest of his time there, with the exception of visiting his mother back home annually after his father's death in 1928. On one of these visits, he became very ill and fell delirious with fever. During these fevers, he experienced visions of a greater mission in life… one that placed emphasis on unity, individuality, love, and harmony. In these visions, he was named St. EOM. Martin would ultimately find himself returning to Buena Vista in 1957 after the death of his mother. He felt as if he was being called back to his original home and began the construction of what would become Pasaquan in 1960.
What I was seeing at that point of the day was the finished product of Martin's creation. There are over 2,000 individual pieces of collected art on the seven-acre property and over four acres of painted walls. Each individual painting and sculpture holds meaning, and all of it is remarkable. The surface of every object on the property is covered with color and decoration. Symbols from numerous religions as well as abstract, Asian, African, and pre-Columbian art all find common themes here in this farmhouse in rural Georgia. It is truly a place of cultural appreciation in the purest sense.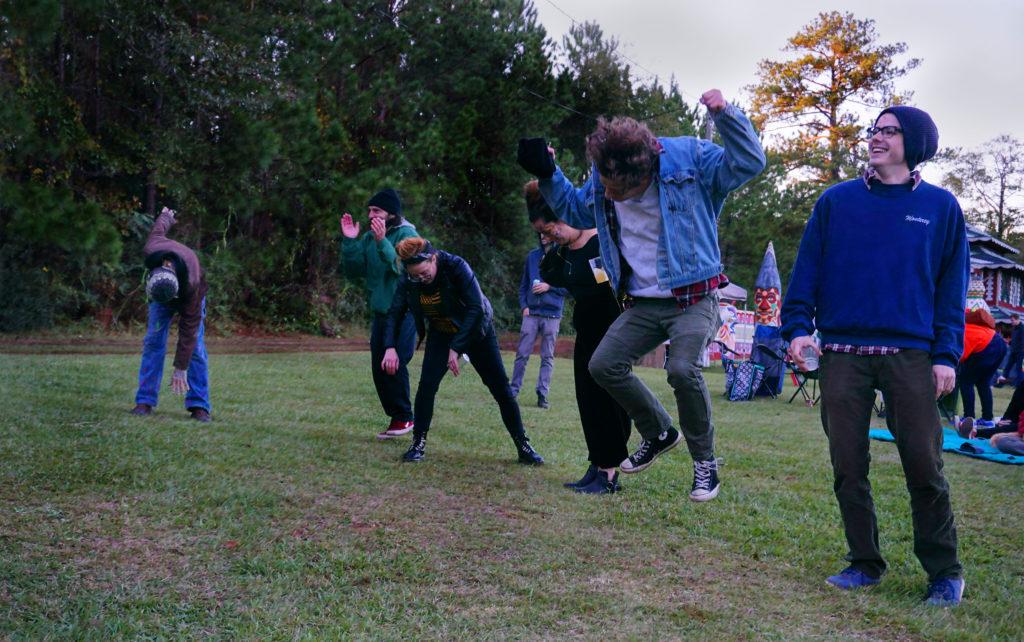 After walking around the grounds and acknowledging all that it had to offer, I had the pleasure of meeting with caretaker and CSU graduate Charles Kendrick Fowler. Fowler very much embodies the spirit of Pasaquan, and it is visible both in his work and his character. When asked what was the most influential piece of wisdom that he had gained from Martin's teachings, he responded that it was to simply follow your own path. The simplicity behind the message of Pasaquan is amazing in that if you love what you do for yourself and if what you do for yourself is right, then others will understand this and will learn so that they may perfect their own lives. I believe it focuses on the notion of true and natural harmony.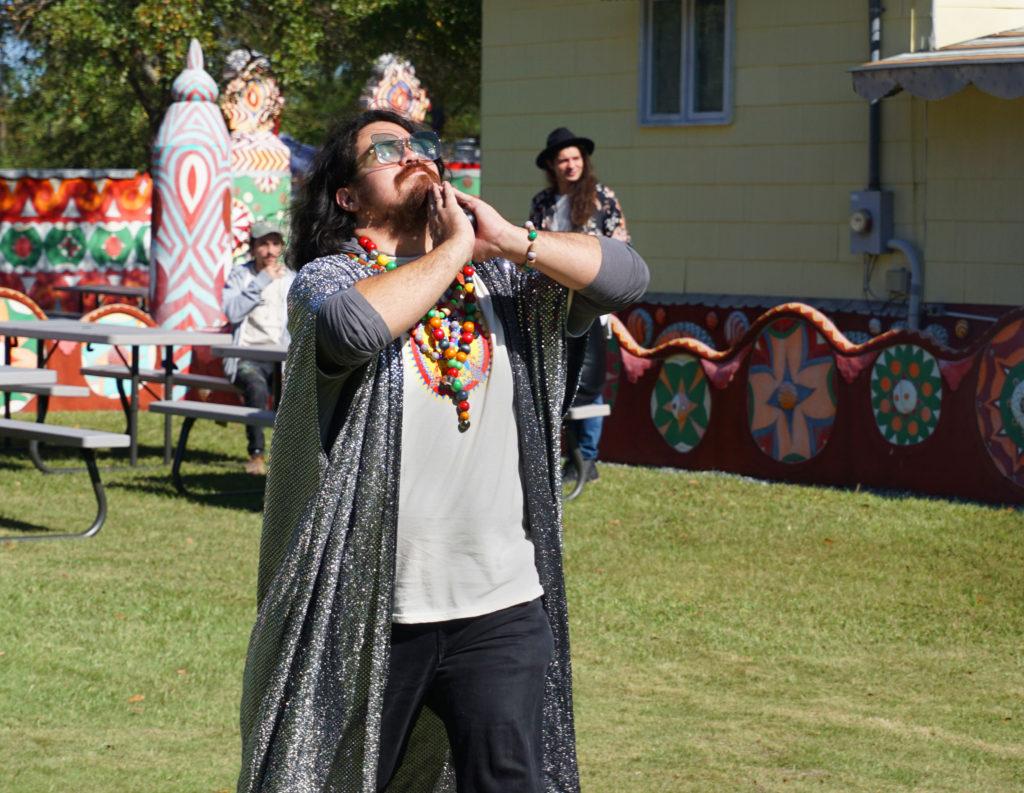 After a lunch sponsored by CSU Dining Services and Orpheus Brewing Company, I spent the rest of the day viewing works by local artists and listening to live music played from bands who truly embodied Chattahoochee River Valley culture. There was a glass blowing station and a man who allowed people to paint his uniquely decorated van. There were body painters, hair decorators, people selling paintings, drawings, wood crafts, sculptures, jewelry, clothing, musical instruments, and more. People were told their fortunes. There was even a mobile museum in memorial to the Allman Brothers. We sang and danced to genres of every kind. We made friends, good times, and great memories. We embodied Pasaquanism in its truest form. We lived, laughed, loved, cried, and shared a wonderful experience that changed the lives of every single person who set foot on that piece of land. We came together and celebrated who we are. Thank you, St. EOM. Thank you everyone who shared Pasafest with me. I could not trade that day for the world.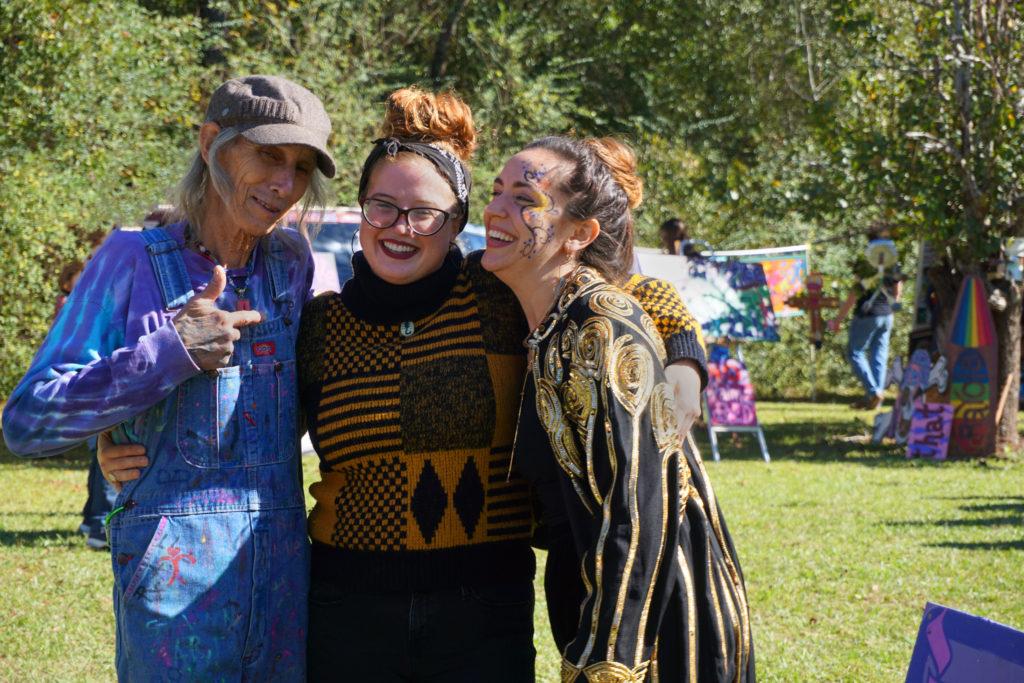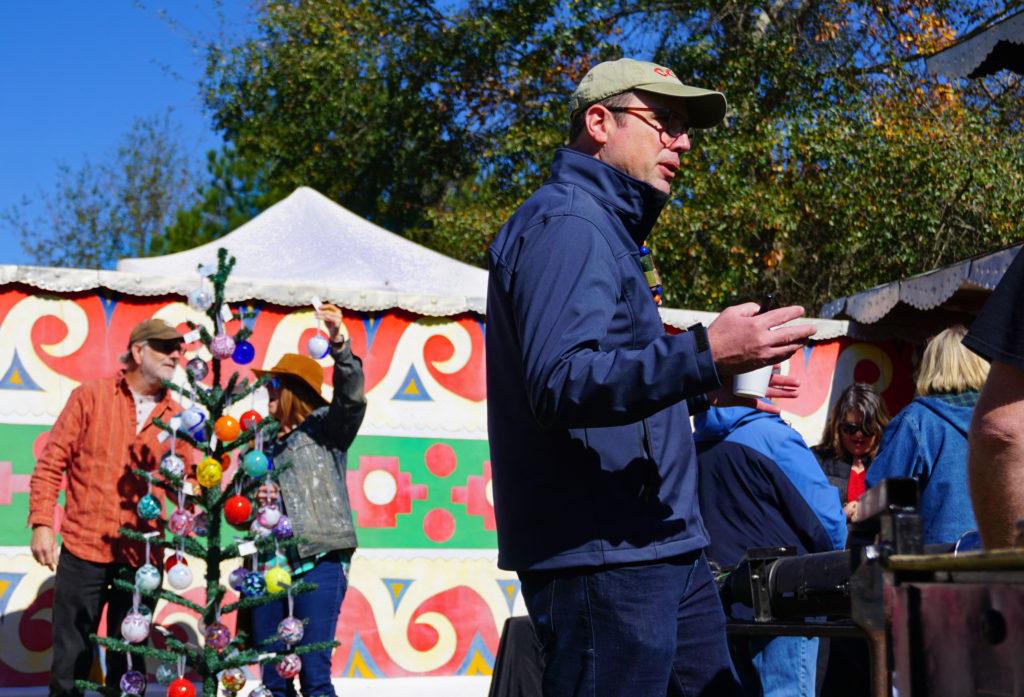 Leave a Comment