A Guide to getting your Georgia absentee ballot for the 2020 presidential election
What is an absentee ballot?
   An absentee ballot allows you to vote via mailing or turning in a ballot in-person. Due to the ongoing coronavirus pandemic, many states are making it easier to vote with an absentee ballot this year. Although every state has mail-in voting, some states only allow you to turn in an absentee ballot under certain conditions.
How do I get an absentee ballot?
   First, you'll need to check your voter registration. You can check your voter registration status here, along with checking your mail-in application, mail-in ballot status, your poll location, early voting locations, and more.  If you recently moved, then you need to update your registration. You can visit this website to register to vote or change your voter information. If you decide to vote in-person, then you will need a valid form of photo identification. 
   Once you have checked your voter registration status, you will need to fill out and submit an absentee ballot application. You can submit your application multiple ways: online, by mail, by fax, or in person. You can find out how to submit your ballot application via each of these methods here. Scroll down to the second step and click your preferred method. 
When should I get my ballot and turn it in?
   If you applied for your Georgia ballot in person or by mail, you should receive your ballot four days before Election Day, which is on Tuesday, November 3, 2020. If you're turning in a ballot for another state, you can check when you will receive your ballot and when you should turn it in on this link. The Secretary of State's guide for absentee voting has additional details about when you will receive your ballot. Once received, ballots can be submitted via mail or at a drop-off location in your county. You can contact your county registrar for available drop-off locations. 
What do I do after I turn in my ballot?
   You can log into the Georgia My Voter Page and click the Absentee Ballot Request Information Box to see if your ballot was accepted. 
   The Georgia Government website recommends that voters contact their county registrar in the case that their absentee voter applicant was denied or if they don't receive it. They also recommend that voters request absentee ballots ahead of Election Day. 
Leave a Comment
About the Contributor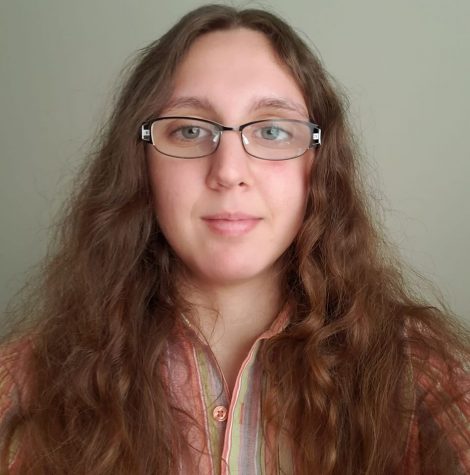 Jessica DeMarco-Jacobson, Senior Copy Editor
Jessica is an English Literature graduate who minored in History. Jessica started working as a reporter for The Saber/The Uproar during her first semester...