Workout Modification Accommodations
When visiting the gym with a disability, here are some of the ways the facility works for you.
     Fitness plays an important role in maintaining and improving health. The Student Recreation Center works to ensure that students with disabilities have access to all parts of their facility and viable resources for their fitness journey.
     In order to utilize the Student Recreation Center (SRC), students most commonly pass through the turnstiles. If a student has difficulty utilizing those, they can use an alternate entryway where two automated gates swing open to allow passage. Although this building has stairs to each level, an elevator is located near the entry gates for easy access to all three levels. Every set of steps has an elevator or ramp counterpart.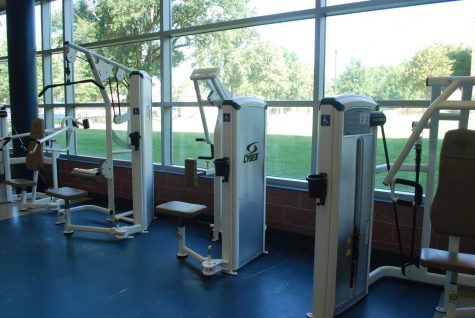 The SRC provides several machines that can be modified to accommodate a variety of disabilities. These are labeled with the International Symbol of Access, also commonly referred to as the Wheelchair Symbol. Each machine provides instructions for its usage and indicates the targeted muscle groups. On the lower level, these machines include a yellow handle that allows the user to swing the seat away to provide enough space for a wheelchair. These machines all supplement fitness for the upper body. Depending on the type of disability, free-weights, dumbbells, kettlebells, etc. can also be incorporated into workouts.
     The pool area on the entry level also provides easy access. A ramp leads into the shallow section of the pool. Students with disabilities may utilize a PVC pipe wheelchair located in the locker rooms or brace themselves on the metal rails provided at the side of the ramp for stability. Students may choose to walk against or with the current in the lazy river area for a lower body workout. These strategies can help build back up muscles or simply offer a relaxing activity.
     On the upper level, two machines have been marked with the International Symbol of Access. They look very similar to elliptical except the pedals are removed on one and the rotating handlebars are removed on the other one. The pedals have been removed on the first one so that students wishing to target upper mobility can have an isolated workout without pedals getting in their way while the handlebars are removed on the other so that the student may work on their lower mobility.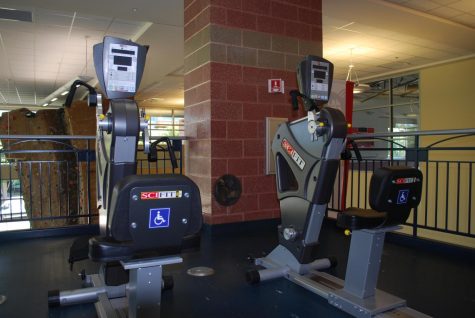 All are welcome in the fitness classes. If a student talks with an instructor with enough time before the class, they will be able to provide modifications to certain movements. "We are not a rehab facility," comments Assistant Director for Operations and Marketing Lashica Thomas, "but there are smaller things that students can feel comfortable doing on their own in this facility."
     If a student with a disability is not comfortable coming to the gym on their own, the Student Recreation Center staff allows that student to bring someone to assist them for free. Once the student notifies the staff of the person's name that they would like to bring, a note is added to their profile. If a student would like a physical trainer to help them modify their movements to accommodate their disability, they can request this at the front desk. The staff does not currently have any physical trainers that specialize in this, but Thomas says, "We are open to having requests made and seeing how we can fulfill those."
     Students who worry about fulfilling their Physical Education credit can follow up with the Center of Access and Accommodations. Professors may be open to alternate research assignments if a student is unable to fulfill the physical requirements of the class. If a student has any questions about how they can utilize the Student Recreation Center, all they need to do is ask. Thomas communicated, "We don't want this to be a barrier. Anyway we can be helpful, we try to be."
Leave a Comment
About the Contributor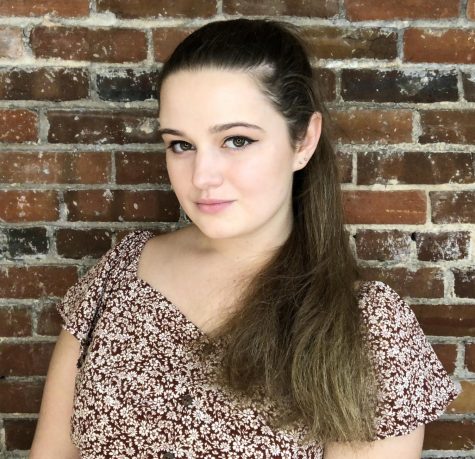 Macy Frazier, Copy Editor
(She/her) Macy Frazier is a senior BFA Performance major at CSU. She is also pursuing a minor in Dance and a Theatre Education certificate. She began writing...