Everybody's Got the Right to Shoot a President?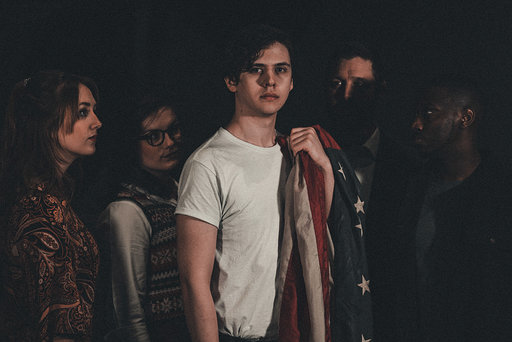 The local theatre company, Muddy Water Theater Project, presented Stephen Sondheim's musical, "Assassins," at the National Civil War and Naval Museum on Feb. 27, 28, and 29. This show explores the motivations of nine people who attempted or were successful at assassinating presidents of the US. Director Austin Sargent comments, "it was a passion piece for sure… All of [Sondheim's] shows are about a moral or a life issue that you can unpack in different ways."
Sargent saw "Assassins" for the first time in London, performed by several Broadway stars in a theater that was only able to hold about 100 audience members. This struck him as significant because "traditional theatre asks you to pack as many patrons as you can and be the biggest, brightest show you can be." He reflected that the smaller house size demonstrated that "the show itself has merit and has substance, and you don't need a theater of 1,000 seats."
A part of Muddy Water Theatre Project's mission is to cultivate a relationship with arts in the community and draw the public to locations that they may not have previously visited.
"People will come to a building they've never seen for the sake of good art," Sargent commented. The National Civil War and Naval Museum administrators partnered with Muddy Water Theatre Project to produce this piece because they felt that Sargent's goal to "strike up really intense conversations about both the people onstage and the people that we are" complimented their own mission to have difficult conversations about history and its relevance to the present.
This nontraditional approach to theatre also means that with each show they produce, they must adapt to that location's theatrical limitations.
For "Assassins," the production team and cast brought in rented lighting equipment. They also brought some platforms and drapes to create the main stage area, but decided that they wanted to arrange the audience members' chairs to create a long aisle and perform some significant moments there as well.
Sargent chose not to bring in large sets or elaborate props because "we sometimes do our audience too many favors by giving them everything that they are supposed to have… this show is not literal. This show is representative. These characters didn't all meet at a bar." This idea carried into prop creation. The guns had a metallic gleam and rough shape of a gun, but they did not look like real guns, and the weapon used to assassinate John F. Kennedy was a curtain rod.
Sargent acknowledged that he was sensitive to guns, and he wanted to be conscious of others who may feel this way. He noted that this show was a way for him to process what is happening in the news and presenting these conversations to the production team, cast, and public as well. To emphasize this point, Sargent placed two assassins in the front row of the audience before the show began. They did not interact with audience members, but in the opening number, they were coaxed onto the stage and handed guns.
Sargent explained that this choice illustrated that "it's not about saying 'these people and these actions are right or wrong,' it's about taking a look at the people behind the weapons and really acknowledging it for what it is: it really doesn't matter how we're killing, it's the fact that we are killing people. We are killing people. We are killing each other, and it's not so much about the weapon itself, but the motivations behind that."
Sargent emphasized that he was using his abilities as an artist to explore ideas that were important to him, and others are capable of doing the same thing. "It doesn't matter what your day job is; you are an artist," he said.
Muddy Water Theatre Project's next production, Steel Magnolias, will take place at The Wynn House sometime around late Apr. or early May.
Leave a Comment
About the Contributor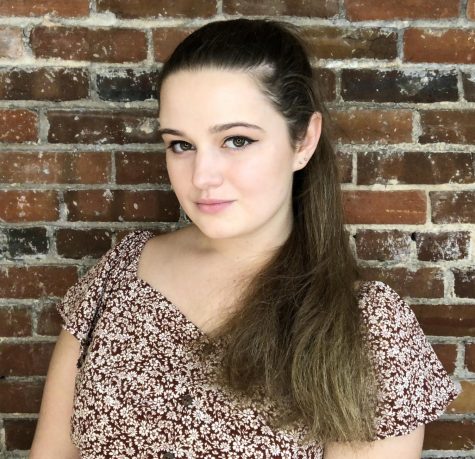 Macy Frazier, Copy Editor
(She/her) Macy Frazier is a senior BFA Performance major at CSU. She is also pursuing a minor in Dance and a Theatre Education certificate. She began writing...