Students on campus can get their display names updated across CSU services without undergoing a legal name change. In 2020, CSU updated their name change policy to allow this after COVID-19 forced students into online classes. This is highly beneficial for transgender students – and any others who don't use their legal names – because legal name changes in Georgia are a lengthy and prohibitively expensive process. 
   However, CSU emails aren't so easily updated with new names. Students who have submitted a name change to the university may be disappointed that their email addresses don't automatically update. Instead, an alternate email address or 'alias' is added to their accounts.  
   These aliases can send and receive emails, but the option is buried in settings menus and easily overlooked. In light of the Microsoft migration at CSU, and the confusion it may bring, The Uproar is covering email aliases and how to use them. 
Log in to MyCSU and open Outlook. Click the gear icon at the top right of the screen, then click "View all Outlook settings."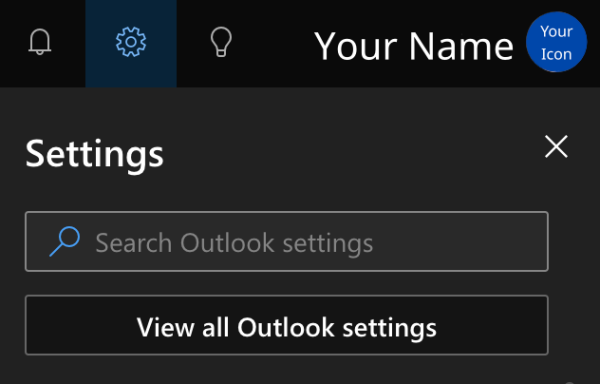 In the menu that appears, click Mail on the far left sidebar and Compose and reply on the next sidebar. Scroll down to "Addresses to send from" and click the checkbox next to the email address with your preferred name. 
You can receive emails sent to the alias address with no further steps. Simply use the alias in place of your original address when giving contact information. When sending an email, there is one more step to ensure that it uses the correct address. Click the "From" button next to the "Send" button and select your preferred email address. If it's not there, redo the previous steps and try again.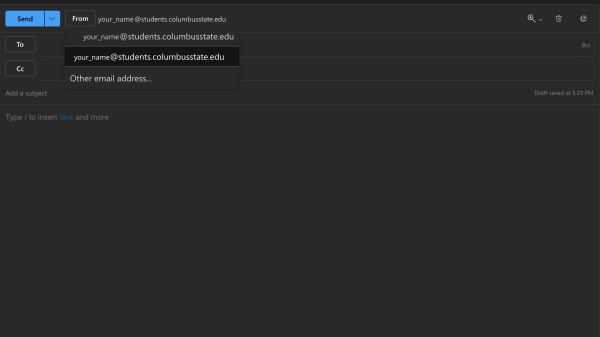 With that, you should now be able to use an email address with your preferred name.