CSU faculty call for mostly online classes in an open letter, signed by over 110 faculty members
Over 110 faculty members united to release an open letter this afternoon, calling on both CSU's administration as well as USG to move fall classes mostly online.
For the past couple of months, CSU has been promoting Fall 2020 as a face-to-face experience, with social distancing measures and possible class size limitations. As COVID-19 cases have continued to climb statewide, faculty members have pushed to introduce more regulations in the name of safety.
Despite new mask requirements and accommodations adjustments, "the overwhelming evidence currently available about the transmissibility and severity of the virus makes it clear that these measures are insufficient for the protection of public health," according to the letter.
The letter cited a recent incident from Fort Benning to support their concerns. The U.S. Army post had many safety measures in effect for its incoming basic training class in May, when only 4 incoming recruits were found to be positive for COVID-19. These recruits were properly isolated and treated accordingly. However, several weeks later, the recruits were retested and 22% of the class tested positive.
The letter pointed out that CSU was not prepared to have testing available upon reopening, and its incoming class of students would be much larger than that of Fort Benning, providing an even greater risk for infection. "[T]he ICU/CCU and ER facilities at Columbus Regional Medical Center and St. Francis Hospital Columbus are at "saturation," according to the most recent Georgia Hospital Resource Report; the return of students to CSU will place further strain on our health system," it read.
Additionally, the letter touched on the fact that the virus has impacted African Americans and Latinx populations at far higher rates than other Americans. This coupled with the fact that CSU has "one of the highest population of Black students of any non-HBCU school in the state" has led faculty members to take action.
As a result of all of these factors, the letter asks that USG ensure that online delivery be the default mode of instruction for Fall 2020 classes, until new COVID-19 cases have slowed per CDC guidelines and CSU is properly equipped with testing stations and contact tracing. However, it advocates for certain classes and disciplines that may need it to be allowed to meet in person if they are able to safely.
For those students, faculty, and staff that need to access the campus's buildings in the meantime, the letter advocates for them to have access to testing, contact tracing, and quarantining protocols.
The letter closes with a final statement from the faculty, as well as the over 110 signatures from members who support its message.
"As stated in our faculty handbook, 'the academic profession carries with it special responsibilities. Faculty members should demonstrate ethical behavior in their professional dealings with students, colleagues, staff, and persons outside the university,' " the final paragraph reads. "Amid a deadly pandemic, we believe that our ethical obligations demand that we be honest with our students and ourselves and immediately concede that, despite our best intentions, we are unable to provide the protections our community needs to return to face-to-face instruction in this health crisis. We are ethically bound to take decisive and proven action to ensure a safe learning environment."
The Saber has reached out to administration at CSU as well as USG and will update this article should they provide a comment.
Leave a Comment
About the Contributor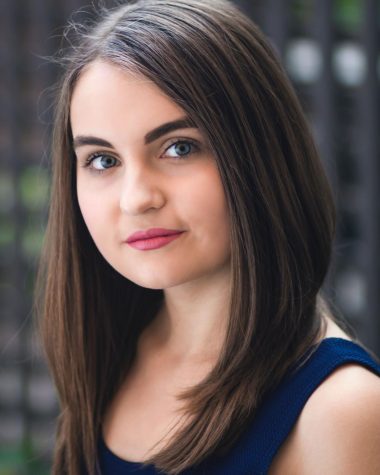 Ashley Peterson, Social Media Editor
(She/her) Ashley is a theatre major who loves to focus on issues that concern the community of Columbus. She graduated from CSU in Spring 2021,