CSU's COVID-19 Response Team releases concerning new procedures and guidelines for Fall 2021
The recently published guidelines have made some professors and students concerned for their health and safety.
   On Tuesday, Aug. 3, CSU's COVID-19 Response Team released new procedures on how the university will prioritize the health of the campus body based on guidance from the University System of Georgia, recommendations from the University System of Georgia, and executive orders from Governor Brian Kemp. 
   The new Fall 2021 outlook states that USG will strongly encourage all people on campus to get the COVID-19 vaccine, recognizing it as a safe and effective form of protection against the virus. CSU is offering mobile vaccination clinics on several days throughout August and September to make the vaccine more accessible to students.
   Additionally, the outlook says that "No student or employee should be treated differently or segregated in class or work situations based on their vaccination status. Furthermore, faculty, supervisors, and peers should refrain from asking others about their vaccination status."
   CSU will encourage all people on campus to wear a mask or face covering while inside buildings regardless of vaccination status; however, they will not require it. USG will require face masks at the Student Health Center and the CSU shuttle.
   On July 27, the CDC recommended everyone to wear a mask indoors regardless of vaccination status for the majority of areas in the US due to the rise of the Delta variant. As of Aug. 7, 2021, the US is averaging 100,000 new COVID-19 infections every day, according to John Hopkins University.  
   According to Associated Press News, the widely unvaccinated South is experiencing a huge surge of new cases, and hospitals in those areas are beginning to overrun. The same source states that "Florida, Georgia, Louisiana, and Mississippi alone account for more than 40% of all hospitalizations in the country."
   CSU will not enforce physical distancing, but they will encourage unvaccinated people on campus to do so. 
   The COVID-19 response team will continue to share self-reported cases of COVID-19 on campus weekly. Individuals can submit a self-report form here.
   As of Aug. 2, the university had six active cases of COVID-19 among students and employees, and an additional 14 individuals in various stages of case management, according to the CSU COVID-19 update from Aug. 6.
  According to the Fall 2021 outlook, CSU will not require fully vaccinated students and employees who have been in close contact with someone who has COVID-19 to quarantine if they show no symptoms. 
   CSU will also discontinue on-campus quarantining and isolation for students exposed to or infected by COVID-19. Residential students who contract COVID-19 will be required to quarantine according to the CSU-provided guidance for residential students. 
   Residential students should have a quarantining and isolation facility prepared in the case that they contract COVID-19. Due to limited housing options, on-campus quarantining options will no longer be available unless permission to stay on campus is requested by the student. 
   Priority for quarantine housing options will only be granted based on the following criteria: the student has a documented medical condition that would make travel difficult, is enrolled at CSU using a student visa, or has official third-party verified homelessness. 
   Some CSU faculty members and residential students have reached out to The Uproar expressing concerns for students living on campus that do not have a place to quarantine if needed. 
  "I am a little bit worried about the quarantining policy," said Angelica Acosta, an Education mayor living in residential housing.
   "I live a few hours away, so quarantining at home and continuing to go to school in Columbus would be a little hard and inconvenient for me if I ever get COVID," she continued. 
   The Uproar reached out to CSU Residence Life for comment on the quarantine policy but has not yet received a response. 
   The COVID-19 response team and University Support Services will work together to clean and disinfect residential areas, classrooms, and office spaces involved in suspected exposures and contact tracing based on request. 
   According to the Fall 2021 outlook, CSU will follow the guidance provided by the CAA and the Peach Belt Conference regarding athletic events.
Leave a Comment
About the Contributors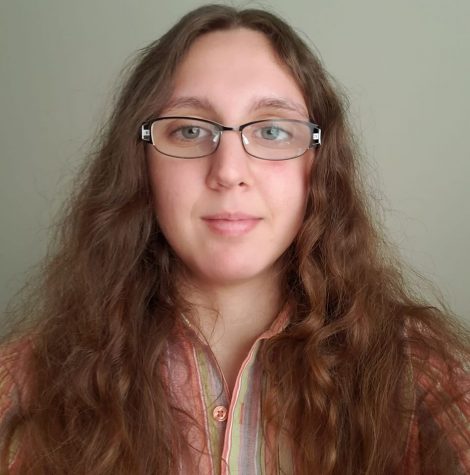 Jessica DeMarco-Jacobson, Senior Copy Editor
Jessica is an English Literature graduate who minored in History. Jessica started working as a reporter for The Saber/The Uproar during her first semester...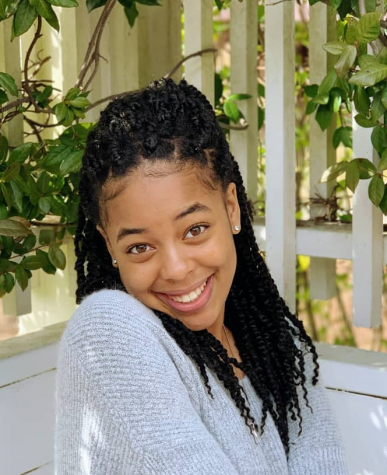 Destinee Williams, Editor-in-Chief
Destinee is a senior English major with a concentration in Professional Writing. She has a passion for writing about social issues that are going on in...