Dr. Gurkeerat Singh from Piedmont gives advice as to how to prevent the spread of COVID-19
   Last week, CSU students were notified via email that there are currently eight positive cases of COVID-19 on campus. As the state of Georgia reaches 240,000 cases of the virus and cases are being reported across other USG campuses, ICU physician Dr. Gurkeerat Singh from Piedmont requested to provide tips on how to prevent the spread of the virus. On Thursday, Aug. 20, 2020, The Saber conducted a Zoom interview with Singh. 
   Singh explained that COVID-19 is a respiratory disease that passes via the respiratory tract. "The virus we are dealing with right now is a highly contagious virus," said Singh, "which means that it's very easy for an infected individual to give it to others in their vicinity."
   "Wearing masks, keeping social distance between each other, and washing hands is something that works," Singh continued. He explained that there is definitely a correlation between the number of infections and following these CDC guidelines.
   Because Singh is an ICU physician, he only works with COVID patients on a mechanical ventilator. Most of these patients have risk factors, such as diabetes or other chronic medical conditions. 
   "When we are meeting people, we don't know who has risk factors or not," said Singh. "That's the reason why…we are all in this together. It is a collective responsibility to make sure we're doing the right things in order to contain the spread of the virus."
   Singh noted that it may be difficult to follow some guidelines on certain parts of the campus, like dorms. "Every institution will have to look at what their situation is, how it can be controlled, and it's going to be very difficult," said Singh.
   Singh added this is one of the challenges the university will face in trying to prevent the spread of the virus. Additionally, young people are likely to survive the virus, but can very easily spread it to someone who is immunocompromised.  
   "But for those who get the severe form of the disease, [COVID-19] is a horrible, horrible disease," said Singh.
   "Not everyone is going to be mindful, but that's not always on purpose," said Singh. "There are people who will try to be mindful if we try to reach out to them. That's where the role of communication comes in, as to how the virus is spread." 
   Jessica Roberts, the senior communications specialist at Piedmont, was also in the Zoom call and echoed Dr. Singh. She added that the 18 to 24 year-old population group is being referred to as "super spreaders," which means that they are more likely to spread the virus to others. 
   "If everyone is doing the right thing in terms of following guidelines, the transmission [of the virus] is going to be low," concluded Dr. Singh. "At the end of the day, it comes down to communication. We might not be able to make everyone aware of it, but if you're able to get one extra person be mindful of how the virus is spread, it's a win."
   If you experience any of the following COVID-19 symptoms, Piedmont offers virtual visits:
Fever or chills

Cough

Shortness of breath or difficulty breathing

Fatigue

Muscle or body aches

Headache

New loss of taste or smell

Sore throat

Congestion or runny nose

Nausea or vomiting

Diarrhea
Leave a Comment
About the Contributor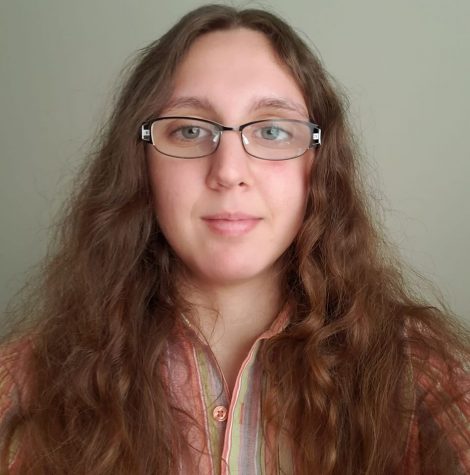 Jessica DeMarco-Jacobson, Senior Copy Editor
Jessica is an English Literature graduate who minored in History. Jessica started working as a reporter for The Saber/The Uproar during her first semester...