Free health services for food service workers on Sept. 21 through Giving Kitchen & MercyMed of Columbus
Monday Sept. 21, food service workers can receive free health screenings and doctor's appointments at MercyMed of Columbus.
This Monday, Sept. 21, Giving Kitchen and MercyMed of Columbus will be hosting a "Pop-up Doc",offering free doctor's appointments and health screenings to food service workers. These will be offered from 9:00 a.m. to 5:00 p.m. at MercyMed (3702 2nd Ave, Columbus, GA 31904). Services will be available by appointment or walk-in. Native Spanish speakers will be present to help with translation services.
According to the GK press release, food service workers can expect health services including health check-ups, general consultations and prescriptions,  blood pressure, temperature, pulse, height/weight, physical therapy, mental health/counseling, flu shots, and COVID-19 testing.
Giving Kitchen and MercyMed will also be offering food assistance, affordable housing options, follow-up appointments/referrals, nutrition assessments, and more.  
"Hosting a Pop-Up Doc, it's  Giving Kitchen coming to life," said GK executive director Bryan Schroeder. "We're thrilled to be hosting our first of  these in Columbus, GA – along with our co-hosts, MercyMed of Columbus – and spread the word that GK is here to help food service workers throughout the  state of Georgia." 
A nonprofit organization, GK provides emergency assistance to food service workers, and has reportedly helped over 6,000 food service workers in Georgia. 
"What Giving Kitchen does is completely in line with our mission," said Chief Development Officer for MercyMed of Columbus Billy Holbrook. "Our hope with this event is that we can provide folks with some medical care but also start a relationship where we can provide primary care to them going forward. I'm  motivated by the work we do because there are thousands and thousands of people in our community who are uninsured or underinsured with compounding health issues that we want to intervene [in]. Even before the pandemic, there was a healthcare  crisis, especially in our state." 
The Pop-up Doc marks the beginning of a partnership between the two organizations.
"The restaurant community is pretty tight-knit in Columbus, and they take care of each other," Hoblrook said. "It's a group of community folks that are really hard-working and they do a tremendous job, and they deserve the best healthcare that anybody can provide them."
Leave a Comment
About the Contributor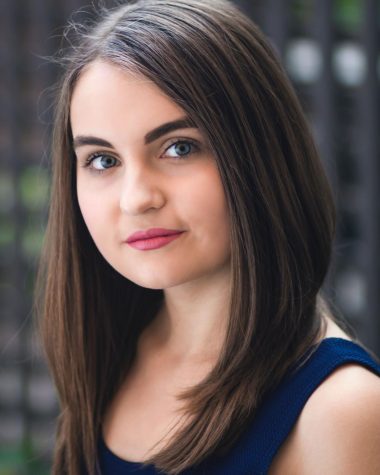 Ashley Peterson, Social Media Editor
(She/her) Ashley is a theatre major who loves to focus on issues that concern the community of Columbus. She graduated from CSU in Spring 2021,