Budget Kitchen: Yellow Rice with Black Beans
Let's learn how to cook some simple meals with our budgets in mind.
Getting tired of instant ramen every night? Everyone's on a budget, but that doesn't mean you shouldn't be able to eat good food. I'm here to teach you some easy recipes that you can make without breaking your bank. 
Our first recipe is a twist on a college student staple—rice! This recipe shouldn't cost you more than $10, and it will feed you for a couple of meals. You even can buy the ingredients at Dollar Tree! (And no, the food from there isn't as bad as you might think; I know from experience.) 
All you'll need appliance-wise is a rice cooker, which you can buy for about $20 on Amazon or at Walmart, but they can run from $30-70 for the higher-end ones. Remember that kitchen appliances are an investment, and they're something you're going to use more than once. A rice cooker is a must-have for any college student, in my opinion.
If you'd rather not buy a rice cooker, you can easily boil your rice instead. Just add the seasoning before boiling the rice.
Anyway, here are the ingredients you'll need:
Two cups/0.5 litre of rice (I recommend getting a 5lb bag or heavier, so that you can use the rest for later!)

Four cups/0.95 litre of water

One can of black beans

One packet of Sazón Goya Con Azafrán seasoning (you can usually find this in the international/Hispanic section of grocery stores)

Black pepper grinder

Salt 
Instructions:
Place two cups of rice into the rice maker.

Pour four cups of water into the rice maker and stir the rice and water with a spoon for about 30 seconds.

Open the packet of Sazón Goya seasoning, and pour it into the rice maker. Stir the rice and water with a spoon until the mixture is an even orange-yellow colour.

Cover the rice cooker, then switch it on. I recommend knocking out some textbook reading while you're waiting, but it's okay to take a break, too!

When the rice is done cooking, you should see that it's a nice yellow colour. Now open the can of black beans and rinse out the liquid, using a strainer or the lid of the can to prevent your beans from going down the drain. Pour beans to your preference, and stir. Now season with salt and black pepper (and other spices like curry powder or paprika, if you enjoy a bit more pizzazz) to your liking.

Eat!
There will be more easy, inexpensive recipes to come soon!
Leave a Comment
About the Contributor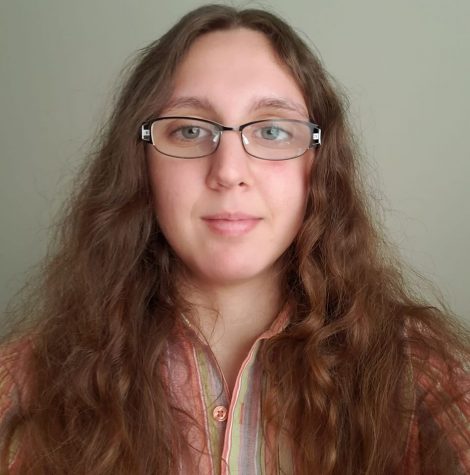 Jessica DeMarco-Jacobson, Senior Copy Editor
Jessica is an English Literature graduate who minored in History. Jessica started working as a reporter for The Saber/The Uproar during her first semester...