CSU Food Pantry
How the CSU Food Pantry assists students who are in need of food.
   According to the USDA Household Food Security Module, 59% of college students find themselves food insecure, meaning they do not have reliable access to healthy and affordable food. Although SNAP benefits—more commonly known as food stamps—are available for non-traditional college students, they and traditional students can still face food insecurity.
   The Center for Student Leadership provides a food pantry for all students, located on the second floor of Illges Hall. 
   According to Courtney Laughlin, assistant director of the Servant Leadership Program, the program has served about 20 students during the semester they have managed it. 
   "If our students are so worried about where their next meal is going to come from, they cannot give the proper focus to their classes and course work," commented Laughlin. "The purpose of the food pantry is to address any hunger and food insecurity that may exist amongst the students."
   The Center for Student Leadership requires students to apply for food assistance through their website at www.csl.columbusstate.edu. The form can be completed online and has about 20 questions. 
   "Everyone who fills out the online form is receiving some kind of assistance," said Laughlin. She added that the program determines a student's type of aid based on the answers to the online form, which asks about their income, employment status, number of dependents, whether or not they have a meal plan, and if they are receiving other assistance.
   Although the Center for Servant Leadership has not yet encountered students with special dietary needs, Laughlin assured that the food pantry would "do their best to serve those students' needs."
   "Our food mostly comes from the donations we receive from the CSU faculty, staff, and students," said Laughlin. "However, when our supplies are low, the Center for Servant Leadership does use funds to make food purchases." 
   The food pantry's greatest challenge is their limited space and ability to store items that require refrigeration. Laughlin expressed hopes of future expansion for the food pantry and said in the future they would like to be able to store refrigerated items.
   Another challenge Laughlin discussed was lack of awareness across campus: "Many students and even faculty/staff are not aware that [the food pantry] is here. We struggle to distribute the items we do have and run the risk of items expiring."
   Students can make donations to the food pantry in the entrance to the second floor of Illges Hall. Their most requested items are snacks and dinner items. 
   If you want more information about our food pantry on campus, Cortney Laughlin can be reached at her email, laughlin_cortney@columbusstate.edu. Her phone number is 706-568-2286, and her office is located in room 206 of Illges.
View Comments(1)
About the Contributor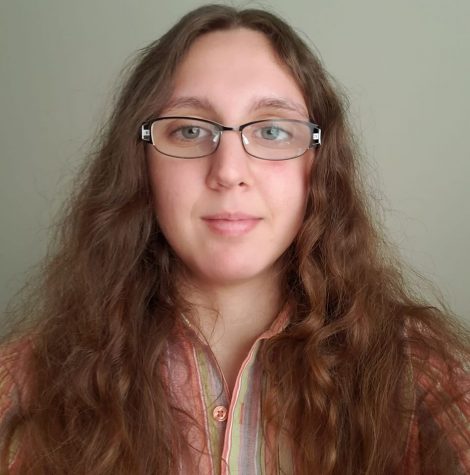 Jessica DeMarco-Jacobson, Senior Copy Editor
Jessica is an English Literature graduate who minored in History. Jessica started working as a reporter for The Saber/The Uproar during her first semester...