Upcoming Volunteers Opportunities around Columbus
Volunteer opportunities for CSU students seeking service hours this Fall semester on campus and around Columbus
     Volunteering while attending college is not only a great way to get service hours, but it is also helpful for students looking to get involved with the community, connect with other students, and network with local organizations and businesses. 
   CSU creates several volunteer opportunities for students looking to interact with the Columbus community; however, students may not know where to find these opportunities or the importance of volunteering while attending college.
   "As reflected in the university's core values, service is an integral component to student engagement on campus," stated Melissa Demsey, the interim faculty advisor for Student Leadership and Service, when asked about the significance of community service. 
    "We encourage all students to find an opportunity to connect and serve the campus or local community," she continued. 
    Organizations such as Student Leadership and Service offer service opportunities both on campus and around Columbus for students of all majors. 
On-campus opportunities
   There are several upcoming events on CSU's campuses that require student volunteers. Students can volunteer at Cougarthon, which is a year-round philanthropic dance marathon event. Volunteer opportunities include fundraising events such as Midnight Dodgeball which will take place on Sept. 29 at 11 p.m.
   Students can also gain service hours during CSU-sanctioned Service Days, including Day of Service, which occurs in the fall, and MLK Day of Service during the spring semester. 
   Oxbow Meadows, located at 3535 South Lumpkin Rd, is hosting several volunteer events this fall. According to the Oxbow Meadows Volunteer page, events include a Butterfly Release, taking place on Oct. 8, Frogwarts, which will occur on Nov. 5, and their Holiday Open house, which is scheduled for Dec. 10. 
   For education majors, Oxbow Meadows also offers students the opportunity to volunteer in person throughout the semester on their Saturday Volunteer Workdays. To volunteer, students should complete the application form and submit it no less than a week before the event. Applications should be emailed to Ashley Herbolich at herbolich_ashley@columbusstate.edu.
   According to Dempsey, students who log their service hours into CSUInvolve and have volunteered over 250 hours are eligible to receive a medal upon graduation.
Opportunities in Columbus
   If students are unable to attend CSU's sanctioned events, there are several organizations in Columbus that welcome student volunteers. There are a variety of service hours opportunities, from beautification and wellness to Senior Care and Youth Development. 
   Ronald McDonald House Charities is an organization that helps provide families at the Ronald McDonald House by assisting the staff with daily operations. According to their volunteer page, volunteers help with a variety of tasks, including cooking meals, cleaning, and interacting with families. 
    To volunteer at the Ronald McDonald House, students should email Kianna Jackson at kianna.jackson@rmhcwga.org to learn more about their available service opportunities.
   Columbus Road Runners is another organization that frequently holds events that require volunteers to assist runners by handing out water and cheering on participants. 
   According to their events page, the organization will be periodically hosting events in October, November, and December. Those interested in volunteering should contact the volunteer coordinator, Carolee Luther, for more details at caroleeluther@gmail.com.  
   For a completed list of volunteer opportunities, students can visit Volunteer Opportunities – Columbus State University and regularly check Cougar Connection for updates.
View Comments(1)
About the Contributors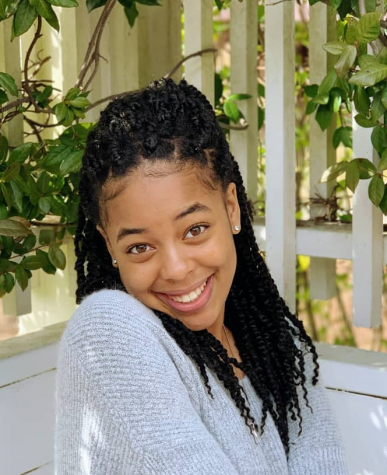 Destinee Williams, Editor-in-Chief
Destinee is a senior English major with a concentration in Professional Writing. She has a passion for writing about social issues that are going on in...
Angel Glover, Illustrator
Angel Glover is a junior Art major who enjoys creating creative and abstract works. She likes finding unique art styles to share with the world and currently...