Comedy Night at CSU
Comedians T-Murph and Corey Rodrigues entertain students for a night of comedy at CSU's University Hall.
The Student Activities Council hosted a night of comedy at University Hall on Aug. 22. Guest comedians Corey Rodrigues and T-Murph brought uproars of laughter to the auditorium.
   Rodrigues started the night with interactive jokes, inviting students on stage to tell their various roommate and resident assistant horror stories. Rodrigues provided comedic commentary throughout each student's story. 
   The crowd of students enjoyed the comic's interactive environment. Student Chanaya Scott commented on Rodrigues' performance:"I enjoyed that he interacted with the crowd a lot, like he asked people to come up and he gave back feedback."
   T-Murph, the main act of the night, was invited onto the stage, with a cougar roar of cheers from the crowd. T-Murph matched the students' enthusiasm, with his own exuberant spirit, inciting laughter from the start. T-Murph was able to address some more serious topics such as racial relations, dating, and school shootings, with a light-hearted demeanor. "I appreciate using humor to talk about something serious, because it moves people better," Said student, Kayla Mathis.
   Savaughn Gordon, the social media chair of the SAC at CSU, spoke on executing the event: "Everybody was in their places, everything was where it needed to be. It seems great we just move pretty efficient." Gordon encouraged students to follow SAC across all social media platforms to stay updated on upcoming events for the semester.
   You can find T-Murph, alongside Blake Anderson from Comedy Central's Workaholics and Lamorne Morris from Fox's New Girl, in their new series, Woke, coming soon to Hulu streaming services. 
Leave a Comment
About the Contributor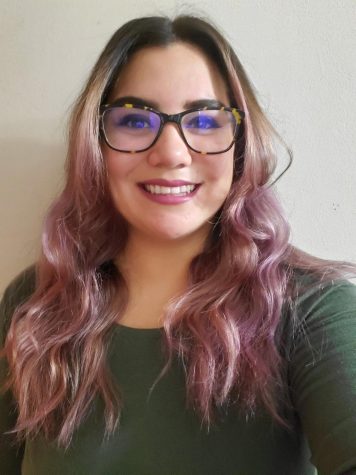 Paige Adams, Reporter
Paige is a reporter with the Saber at CSU and a senior English major. Her track is creative writing, so she didn't expect to find herself loving to learn...