Budget Kitchen: Homemade Mashed Potatoes
Let's learn how to cook some simple meals with our budgets in mind.
 Being on a budget doesn't mean that you have to miss out on the comforts of home cooking. 
   Our second recipe will be one of my favourites from my childhood—mashed potatoes! They're easier and cheaper to make than you might think. All of the ingredients you'll need for it will be relatively inexpensive. 
   You won't need any special kitchen appliances, like a whisk or a masher, either. You can just use a fork! Let's cut to the chase already. This will take about 30-45 minutes to make. Here are the ingredients you'll need:
3 or 4 golden potatoes (I suggest buying produce from Aldi. You'll only be able to buy potatoes in bags, but they last awhile, so you can just save them up for future meals!)

3 to 4 cups of water

Whole milk

2 tablespoons of butter

Salt

Pepper
Instructions:
Wash your potatoes, and then skin them with a knife or potato peeler, if you like. Personally, I enjoy the texture of the skin in my mashed potatoes, so I don't peel them. Plus, potato skins are an excellent source of fiber, potassium, and vitamin C!

Pour water into pot, with potatoes. Dash some salt in the pot, and begin to boil. Cover the top for faster results. 

Wait 20-30 minutes for the potatoes to get tender. The potatoes should break if you touch them with a fork. I suggest taking this time to relax a bit, or maybe do some of your class reading.

When done, drain the boiled potatoes in a strainer. Once strained, place the potatoes back in the pot.

Place 2 tablespoons of butter in the pot. Pour the whole milk for one second. Break up the potatoes as much as you can with a fork. The potatoes should begin to form the desired consistency. If the potatoes are dry, pour more milk and continue mixing them with a fork until they reach the desired consistency.

Salt and pepper the potatoes to your liking and enjoy. They're great with gravy, too!
More easy and inexpensive recipes are coming soon!
Leave a Comment
About the Contributor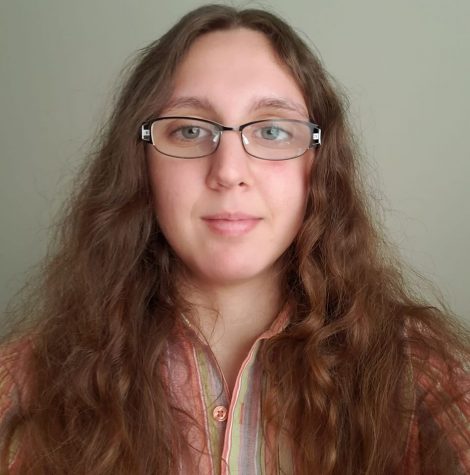 Jessica DeMarco-Jacobson, Senior Copy Editor
Jessica is an English Literature graduate who minored in History. Jessica started working as a reporter for The Saber/The Uproar during her first semester...