Trick or TREAT: Ideas for Using Leftover Candy During the Halloween Season
Columbus Residents can prevent waste by using leftover Hallween candy to create recipes, crafts, and by donating treats to charities.
    Each year after Halloween, once trick or treating has ended, families find themselves with what seems to be a surplus of candy and no idea of how to eat it all. Often, the unused candy goes to waste. Instead of throwing out leftover sweets or letting them expire, citizens of Columbus can repurpose the candy using alternative methods that are both festive and environmentally friendly. 
   Trick or Treaters can make use of unused candy by creating imaginative Halloween-themed baking recipes and crafts. Columbus residents can also call local charity organizations to donate their unwrapped candy.
Recipes:
  Festive recipes, such as candy bark and monster cookies, are just a couple of delicious ways of repurposing leftover Halloween candy. Candy Bark, which is made of a thin layer of chocolate, includes fruits, nuts, and candy. 
   A variety of chocolate sweets can be used to create this snack, including chocolate chips, white chocolate candy bars, sprinkles, and candy corn. Using frosting to create a frightening face or a monstrous smile can also add a creepy element to the finished product.
   Another popular recipe is Halloween Monster Cookies. Making spooky and colorful cookies can be a great use of leftover candy corn and Reese's Pieces, as well as a fun activity for family and friends to do together. Baking cookies is a great way to spend this Halloween indoors, as well as cleanout last year's inventory of leftover candy. 
Arts and Crafts:
   This holiday season many students and their younger family members will be staying inside. Using the remaining candy to make edible and creative arts and crafts projects is a great way to fill the time. The dye from sweets such as Skittles and Jolly Ranchers can be used to create watercolor paint that smells delicious. To create candy-flavored paint, separate the sweets according to color and let them soak in water. 
   Carving and decorating pumpkins is a traditional Halloween activity. Candy can be used in a variety of ways to add decoration to frightening Jack O-lanterns. Candy corn can be used to create a fang-filled smile, and rolled-up black lickerish can be used to make haunting eyes. 
Donations: 
   For those seeking a less wasteful method of disposing of a surplus of candy, donating sweets to local charities can be beneficial for the entire community, as well as for those in need. Columbus residents can visit the website for Operation Troop Treats, a dentist-sponsored charity that donates candy to deployed soldiers and first responders, to contribute to a charitable cause. Other options include the online site Any Soldier, where donors can choose a specific branch of the military to ship candy to, along with other goods.
Leave a Comment
About the Contributor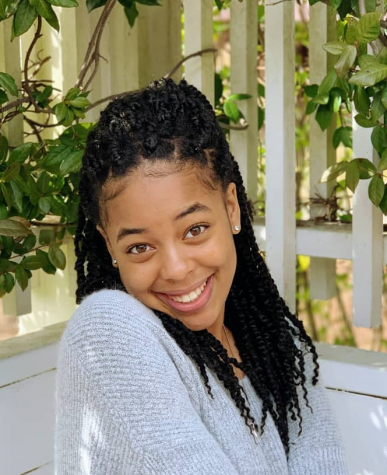 Destinee Williams, Editor-in-Chief
Destinee is a senior English major with a concentration in Professional Writing. She has a passion for writing about social issues that are going on in...