Remember, Remember the Fourth of December
Voter turnout for the Dec. 4 election was much lower than that of the 6 Nov. general election. Why, and what were the effects?
The Dec. 4 run-off election contested John Barrow and Brad Raffensperger for Secretary of State and Lindy Miller and incumbent Chuck Eaton for Georgia Public Service Commissioner of District 3. In northwestern Georgia, voters were to determine, for a second time, who would hold the office for the seat of State House District 28; this seat was contested between the incumbent Republican Dan Gasaway and Democrat Chris Erwin.
  Barrow lost to Raffensperger, and Miller lost to Eaton, meaning that the run-off resulted in a complete Republican victory. As for the House District 28 seat, there will be yet another run-off election; Gasaway has sued Erwin after losing by just two votes, according to The Atlanta Journal-Constitution. At the time in which this article was written, the date for this third runoff has not yet been announced.
  This runoff occurred because, in the general election, there was a failure for a majority vote for all three of these offices; in Georgia, at least a 51% majority is required in order for a candidate to secure an election.
According to the New York Times, in the general election for Secretary of State, there was a total of 1,904,480 votes for Raffensperger, 1,884,988 for Barrow, and 86,431 for Smythe Duval, the Libertarian candidate, making a total of 3,875,899 votes. According to a website service provided by Brian Kemp, for the Georgia Secretary of State, there were 1,917,656 votes for Eaton, 1,838,020 for Barrow, and 102,878 for Ryan Graham, the Libertarian candidate, making a total of 3,858,554 votes.
According to that same source, in Muscogee County, the voter turnout was 56.38%; the statewide turnout was 61.44%.
If the number of votes and voter turnout in the general election are compared to those in the runoff election, Raffensperger emerged victorious with 756,083 votes; Barrow still gathered 698,847 votes, making a total of 1,454,930 votes for the Secretary of State race; and this number is nearly 38% of the total number of votes in the general election.
As for Public Service Commissioner of District 3, Chuck Eaton won with 749,805 votes, Miller secured 696,978 of her own votes, and this made for a total of 1,446,783 votes. This is, again, nearly 38% less than the number of votes in the general election.
Why was voter turnout so much lower in the runoff elections? There are a number of likely reasons, two of which are most likely. The first is the lack of properly publicizing the run-off, and the second is voter apathy for less-prominent positions.
"I think some of the energy dissipated particularly when we had the run-off in December," commented Dr. Frederick Gordon, Associate Professor of Politics Philosophy and Public Administration, in an interview at Shannon Hall.
The publicizing of the general election, especially the gubernatorial race, resulted in a historically high early voting turnout, according to the AJC.
"People put a lot of emphasis in the governor as [being] the main level for policy-making. That drew a lot more," said Dr. Gordon.
Stacey Abrams embarked on a state-wide bus tour just before early voting, making stops in Atlanta, Savannah, Augusta, Macon, and many other cities. She also visited Columbus, holding a special early voting rally at the University Hall Auditorium, where some of her fellow Democratic candidates made speeches before she did.
Brian Kemp also made a statewide bus tour, making stops in 50 counties. During his "time as Secretary of State… traveled to all 159 counties to meet with elections officials, business leaders, community advocates, and Georgia voters," says Kemp's campaign website.
"You'd think that because there's a lot of concern about the position of Secretary of State, which controls the election processes within the system, that it would garner greater turnout," added Dr. Gordon.
For the runoff election, there was much less publicizing; this can be seen in the voter turnout. To quote the AJC, "early voting turnout before [the] Georgia runoff election Tuesday plunged compared to last month's highly anticipated general election" because "the statewide runoffs for secretary of state and Public Service Commission lack the intensity of the general election."
"The elections from the governor's race as well as to the Dec. 4 run-off still shows that Georgia remains red as a state… It may be closing in, but as of right now, it's still red… That's what the litmus test tells us," remarked Dr. Gordon.
Leave a Comment
About the Writer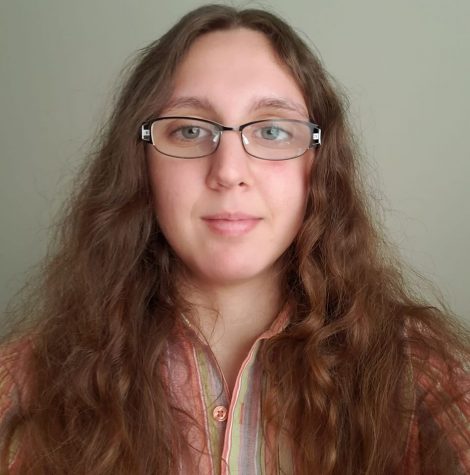 Jessica DeMarco-Jacobson, Senior Copy Editor
Jessica is an English Literature graduate who minored in History. Jessica started working as a reporter for The Saber/The Uproar during her first semester...